This post provides information for those parking owners who want to build a parking management system. Herein, we have curated top reasons why should parking owners need to have this IoT-based parking management system.
In this era, the majority of people are facing problems with parking vehicles. You may be aware of the fact that over 100 million barrels of oil consumption is happening per day. Also, we can say, it is one of the major problems, which is faced by gazillions around the globe.
Usually, people spend maximum time searching parking lots because of the growing number of vehicles and bigger size of the vehicles. It is inevitable for people to update with the growing technology. In general, people are facing problems with parking vehicles in parking slots in the city.
Let's know more about the smart parking system, its architecture, and structure before jumping to the main section of our post.
Smart Parking System
The smart parking industry continues to make progress as an increasing number of cities struggle with traffic congestion and inadequate parking availability. In fact, a Paris-based company, Sharelock is planning to solve the issue of secure parking on a large scale. Sharelock has raised a total seed funding of €4 million and plans to use this amount to accelerate the production of the firms' padlocks.
The deployment of sensor technologies continues to be the core of the development of smart parking. It also includes a wide variety of other technology innovations, which are also enabling more adaptable systems, including cameras, wireless communications, data analytics, smart parking meters, and advanced algorithms.
Getting stuck in the vehicle because of parking is quite complicated due to less space and time. Moreover, a manually handled car parking lot can be stressful like anything. This is not only stressful for the visitors but also for every parking owner. So, in such a situation, a minor accident of one vehicle's bonnet banging on another vehicle is not something uncommon. The best thing is that manual vehicle parking is being replaced by a smart parking system.
The smart parking system can be a huge time saver for both parking owners and drivers. The system is implemented by the use of IoT i.e. Internet of Things. It is the network of physical devices, vehicles, home appliances, and other items embedded with electronics, software, sensors, and connectivity that enables all these objects to connect and exchange the data.
The advancement of sensor technology is the crux of the development of a smart parking system. Also, there is a need for other technology innovations that are enabling more adaptable systems, including wireless communication, data analytics, induction loops, and advanced algorithms.
Basically, the parking system is designed in a manner, which is applicable for covered and opened areas, and street-side parking. If we go under the technical side, the smart parking system consists of the main components like Centralized Server, Raspberry pi, Image Capture, the Navigation system, the Display device, User Device. It is also used some IOT supportable hardware such as Raspberry pi. In the below image, you can see the cloud-based architecture for smart parking systems.
Want to Develop a Smart Parking Management Application?
Our developers have experience creating a parking scheduling app with real-time space availability monitoring, payment integration, analytics and reporting features.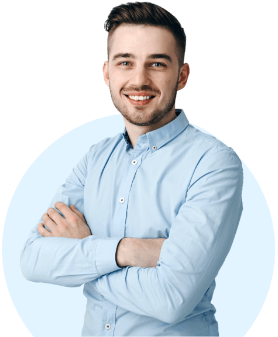 The Architecture of Smart Parking System (SPS)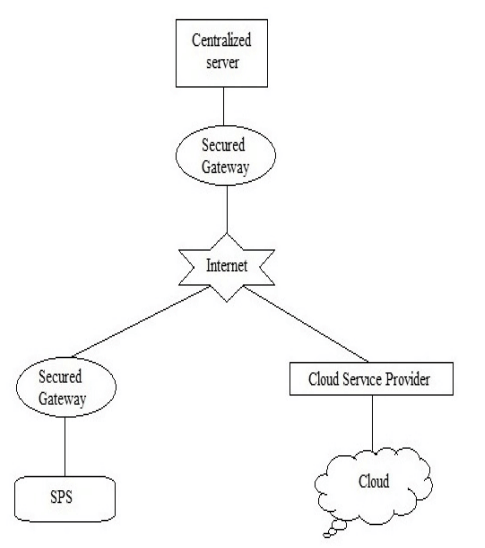 The Structure of Smart Parking System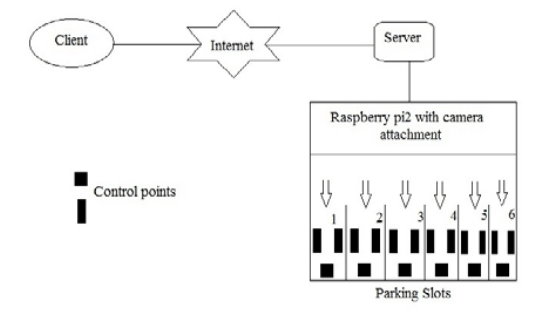 When the availability of parking slots changes, then the information is immediately updated to the server. Therefore, the user can access the stored information about available parking spots through the internet.
IoT (Internet of Things) plays a major role in connecting the surrounding environmental things to the network and makes it easy to access those un-internet things from any remote location.
Automated car parking system allows users to find the nearest parking areas. It also gives the availability of parking slots in the respective parking area.
It mainly focuses on reducing the time in finding the parking lots in the parking area. It also lessens fuel consumption, which in turn reduces the carbon footprints in the atmosphere.
It also helps people to search for parking spaces accessible with the ease of IoT (Internet of Things) automation by supplying the parking slot information.
The user can book in advance the parking slots and update the information to the server.
Every user has a unique ID and password. In case, the car is stolen and enters the parking IOT, then the server checks automatically from the database and informs the police.
Top Reasons: Why Should Parking Owners Need IoT based Parking Management System
Real-time Data and Insights of Lots

One of the greatest reasons to adopt the parking management system is to track the real-time data and the insights of parking car lots. Over time, smart parking solutions can produce real-time data, which uncovers correlations and the insights of users and car parking lots.

However, these trends can prove to be inevitable to lot owners as to how to make adjustments and improvements to drivers. By adopting a parking management system, parking owners can lessen their work to a greater extent, which they could not do ever before.

The best thing about the smart parking management system is that it is easy, convenient, and economic for parking owners to get real-time data and insights about the lots. Moreover, the software helps parking owners in handling all these things at their fingertips.

Let's take an example of Sharelock, it notifies its users in real-time of any vandalism or attempted theft. In fact, Sharelock is also known for giving a €200 reimbursement within 48 hours via an integrated insurance partner if your case is a proven theft.

Decreased Management Cost (Cut Staff Cost)

With innovative parking solutions, you as a parking owner can monitor the whole parking procedure through automation. And, it provides less manual activity, which saves on labor cost and resource exhaustion.

Moreover, as we have already mentioned that smart parking system includes the use of low-cost sensors, real-time data, and a parking management app that allows users to monitor available and unavailable parking spots that decrease the number of laborers at the parking lots. However, the main goal is to simply automate and decrease time spent manually searching for the optimal parking space or lot.

So, as a parking owner, you do not need to hire the number of staff as through this smart parking management software, you can decrease the management cost or we can say that you can cut the staff cost. This is one of the greatest reasons that why you as a parking owner need to take a plunge to start with a parking management solution.

Automatic Report Generate

After analyzing the real-time data of vehicle parking lots, being a parking owner, you can comprise the data in terms of the report, which is automatically generated by the parking management system. Also, you don't need to spend a lot of time to make the report from a plethora of data. With a parking management system, you will be able to generate the report on a daily, weekly, monthly, or yearly basis. It makes lessens your work, and you can make most of your parking business by implementing parking lot management software.

Moreover, smart parking management solutions enhance the customer experience and revenue generation.
With this, you as a parking owner can get visible, and measurable improvements to the service you provide in your parking area.
It also makes easier day-to-day management, including payment and space management.
It is also based on comprehensive data gathered and analyzed by smart parking management software.
It also helps you to improve your parking service year-to-year.

Parking management system is an intelligent system, which is used for optimizing parking programs by parking owners, plus delivers convenient solutions for drivers. However, the parking management system includes ticket dispensers either at the entry or exit gate, a decentralized payment collection system, and an exit ticket reader.
Do You Have an Unique App Idea?
Need to validate your app idea or consult with an expert? Get a free consultation now!
What Would Be Your Next Step?
As evidence of above-mentioned are the top reasons, which reflect that the implementation of a smart parking solution would be a great investment for parking owners. However, all these reasons are evident by the fact that parking owners should embark on an intelligent parking assist system to seamlessly track the parking lots.
As per the report from Persistence Market Research, "The global off-street parking management system market valued at nearly US$ 3,301 in 2017, and it is expected to register a CAGR of 8.9% from 2017-2025". It is safe to say that parking management software will be in huge demand in the near future.
Moreover, if you as a parking owner want to create a parking management app or have any idea on parking management solution, which you want to cross-verify, then you can discuss with us as we're a leading Android app development company and have already developed over 10 parking management apps and solutions, helping parking owners to automate their business.
In case, if you still have any queries or confusion regarding parking management solutions, you can get in touch with us through the below-given form. We will right back to you within 48 hours.