Who should read this content:
House cleaning business startups who are looking for a new dimension to engage with people on a daily basis.

Entrepreneurs who are having a vague house cleaning app idea and are vouching for more profits through house cleaning app development.
The on-demand economy is a gold mine that gives returns to every business in the long run. With the advent of Uber-like apps, a whole new genre of laundry apps, at-home beauty apps, and now even house cleaning services is making its move towards profitability. Herein we have curated 3 tips that you as a home service provider should consider to develop a house cleaning app.
The Growth of the On-demand Home Service Market
✔ There is an increase in the home service industry with the advent of home service mobility solutions. According to a report from Verified Market Research, the Global Home Services Market was valued at USD 281.65 Billion in 2018. It is expected to witness a growth of 18.91% from 2019-2026 and reach USD 1,133.40 Billion by 2026.
✔ According to the Technavio report, the global on-demand home service market is about to reach over $ 4,730 Billion during 2021-2025. Check this image for reference.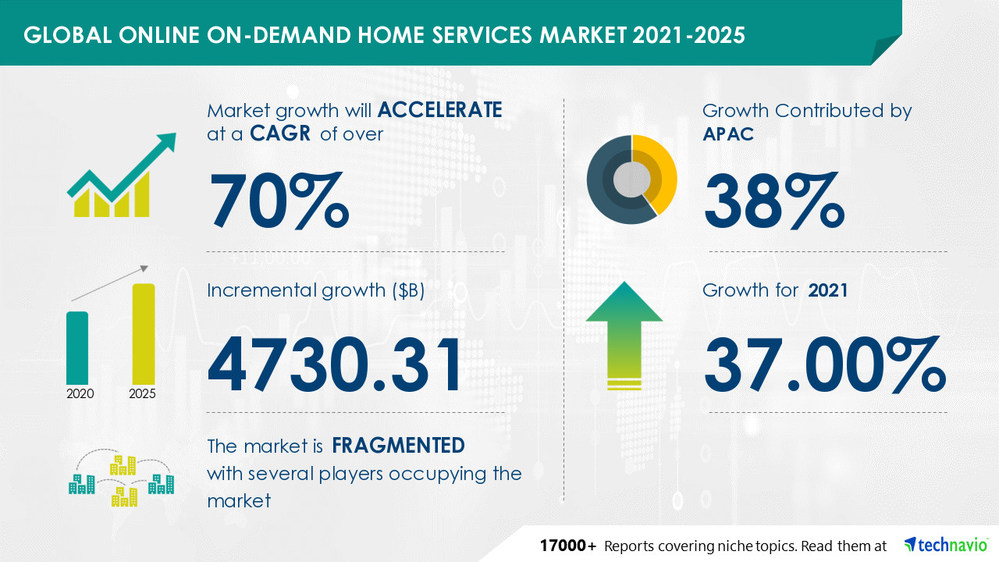 Being in the leading on demand app solutions services provider, we have provided many businesses with apt mobility solutions. Our team of developers is all set to bring the on-demand apps revolution to the many industries that need immediate provisioning of goods and services. In fact, our team of on-demand app developers has already developed over 40 on-demand solutions for varied industries.
Want to Create an On-demand Home Service App?
Let's talk. We have experience in developing custom on-demand home service apps from scratch.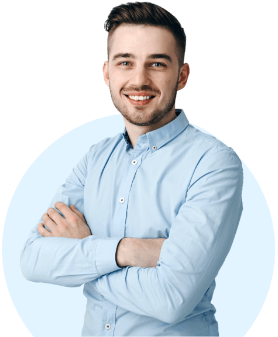 3 Tips House Service Providers Must Check to Build House Cleaning App
Allow easy booking, scheduling, and rescheduling the house cleaners

The house chores are never-ending. 

There are always some tiny tit-bits left behind like a running tap, fixing a ceiling fan, feeding a cat or a dog. In today's world, people are after managing their economical shift, but one thing that remains constant is their house responsibilities.

If you are planning to develop house cleaning app, you need to understand the urgency of the house getting cleaned. According to our research at Space-O Technologies, the search results for "house cleaning services" is increasing with every passing day. This shows the interest of people is accelerating towards convenience at their doorsteps.

To design a user-friendly on demand house service app, the 'booking' functionality has to be flexible. For easy navigation, you can include an in-app calendar that can be used for scheduling and rescheduling the house cleaners as per the convenient time and date.

Pro Tip: Integrate a rescheduling functionality without any additional charges. This will improve online engagement. You can also include 'set up regular cleans' where online users can look at a cleaner's past work and choose their favorites for regular work or tie-up on an in-app contract basis.

Review the work of Uber for maids through photos and ratings

You need to have a cleaning app with professional house cleaners. Professional services are ones where the service providers are well-mannered, finish the work neatly, and follow the particular points mentioned in the app by the end-user. 

How can an online user trust your platform?

For that, you need to include real-time photos or videos of them working. This will make your cleaning service application reliable and trustworthy. There are apps like Tidy, Miso that allows users to check a cleaner's work by ratings, reviews, and photos.

If you want to be the best house cleaning app, win your user's trust by disclosing every step of your cleaning process. You can also include before-after photos of a room, a client's testimonial and also your cleaner's satisfactory work review.

Provide your users with real-time tracking of the maid

The integration of a real-time GPS tracker lets the users know the exact status of the house cleaners. For instance, if a user is planning to go round the corner to finish some of his random chores, he can easily track the timing of the cleaner. They can easily note the arrival and departure time of the cleaners with the help of a geolocation tracker.

With the in-app notification alerts, you can keep the users notify on the cleaner's status. And thus, without opening the on demand house cleaning mobile app, they can be engaged in the app. It is similar to developing an Uber clone app, with a specific in-app driver tracking functionality.  
Have an Uber for House Cleaning App Idea?
You have just gone through with the important tips as a core area, which you need to consider during Uber for house cleaning apps development. If you want to stand out from your competitors and make more profit, then it is high time to create an app for on-demand solutions for the cleaning business.
If you are having an idea of Uber for cleaning services and want to validate your app development, then you can cross-verify it with us. We're a leading mobile app development company with a diverse on demand app development portfolio. 
Also, we have already developed over 20 diverse features and functionalities such as multi-lingual support, payment gateway integration, GPS real-time tracking, social media integration, image gallery, and visual calendar. 
In case, if you still have any query or confusion regarding how to develop house cleaning app development or app development challenges, app development timeline, quote for on-demand app, then you can get in touch with us through our contact us form. One of our sales representatives will revert to you as soon as possible. The consultation is absolutely free of cost.