If you are planning to enter the on-demand home service segment with a mobile app like Uber for handyman, read this blog. With the help of our on demand app consultant, we have curated a set of features to make a successful on demand app in the Uber for X genre. Consider these powerful features to make your handyman app development project successful.
The on demand service economy is reshaping the conventional concept of home services. In this fast-moving economic shift, there are some responsibilities that never take a back seat. And can occur when least expected like home issues. 
Very few of us really know how to fix a broken shower tap or repair the roof. 
But these jobs are time-consuming.
With a number of mobile apps like Taskrabbit and Takl, we have instant access to thousands of handy services like plumber, electrician, and carpenter which also save our time and energy of finding professional home services.
According to a Research report, the online home service market is worth USD 869.95 billion, at an annual growth of 52% during 2018-2022. 
Being in the on demand home service segment or a professional providing on demand handyman services, consider these powerful features to make your handyman app development project successful. However, before discussing each feature in detail, let's have a quick look at these global statistics of on demand home service market.
Want to Create a Handyman Application?
Need to validate your app idea or consult with an expert? Get a free consultation now!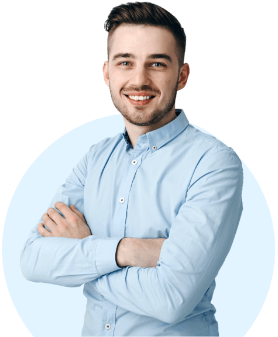 Some Gleaning Insights of Global On Demand Home Service Market
Accordin

g to Harvard Business Review, the on demand economy is attracting more than 22.4 million consumers annually and $57.6 billion in spending.

According to the New York Times, the US online home service sector is worth $600 billion. It is expected to grow steadily during the forecast period and post annual growth of almost 49% by 2021.

According to Verified Market Research, the global home service market was valued at USD 281.65 Billion in 2018. It is expected to witness a

growth of 18.91% from 2019-2026

and reach USD 1,133.40 Billion by 2026. 
After having an insight into the online home service segment, you can sincerely witness the growth and be a part of the revenue generation for your business through a handyman app development. 
Through handyman app, you can avoid discussing and bargaining endlessly over a call or maintaining a tedious excel sheet record for payment collection. Through app development, you can charge your online users with flat fees and a secured payment gateway integration. 
With a set of unique feature integration, you can manage and develop your handyman jobs through an app. Your users can also get an uninterrupted online experience and a solution for their home services. Their experienced developers will help you to execute your plan quickly.
Now, let's dive into some important features to develop the best handyman app for your on demand business. 
Planning For Handyman App Development? Consider These Dynamic Features
Search nearby handyman via specific service listing

If you are planning for a handyman app like Uber, you need to have a seamless 'search filter' to provide your users with a solution right at their disposal.

For instance, if a user is looking for an electrician who can fix a particular kind of meter, then you should design a drop-down search menu that contains almost all kinds of electricians with different expertise. 

The search bar with filters allows users to search for professional and certified handyman by different services like wall mounting, furniture assembly, cleaning, and other services. You can also successfully integrate a geolocation map integration with a 'handyman near me' functionality. A user in an emergency can contact a handyman with just a click on the screen. This way, they can save their searching time in the app. 

Schedule and cancel appointments

When you decide to develop a mobile app, the first thing that should be your priority is convenience. Through this scheduling and canceling feature, you can easily manage your professionals and their work shifts.

The online users can book their slots in advance and as per their time preference, they can book the professional handyman service. For a successful handyman software solution, your app must have a 'cancelation' feature.

If a user wants to cancel his appointment at the last moment or has scheduled the appointment in advance and has caught up with a last-minute plan, then allow your users to cancel their service without charging cancelation fees.

To manage the scheduling tasks efficiently, your handyman app should have a drop-down calendar that allows creating and managing recurring tasks, customizing tasks and events.

Collection of tips and DIY tutorials

The video streaming is an interactive in-app feature that engages the audience on the digital platform. In the case of your handyman app, you should have a curated section of such videos, tutorials, and tips that can impart users with some knowledge. Small DIY videos can help them in fixing small home problems.

You can charge for these DIY videos and can also recommend some tips related to the new trending household decor, accessory fittings, house parties, gardening ideas and many more. If you are someone writing blogs on such services, you can convert blog into app and can have your niche audience who wants to know more about Uber handyman.

Payment gateway integration for secure online transactions

The handyman service like Uber must have an online payment facility which helps in keeping a track record of payments to date. You will be able to bifurcate between tips, payments, over-time wages all in one place. 

This also works as a trustworthy relationship between parties. The users make the payment in advance and book their preferred service and professional. On the other hand, the service providers get an assurance for a paid and secured task for the day.

For a successful accounting experience, your handyman app should integrate popular gateways like Paypal, Stripe, Braintree. We at Space-O Technologies have integrated these payment gateways into more than 1500 mobile apps.

Also, we have successfully developed over 40 on demand app solutions and many of those apps are covered by top news websites like TechCrunch, Digital Trends, BBC, Express. If you are planning to invest in on demand app development for your handyman app, you can cross-verify your app idea with our app consultant. 

Track handyman through GPS tracking

Your online handyman app must have a tracking feature. This makes the app like Uber engaging as it displays the end-to-end process. The GPS tracker can track every activity of the handyman, allowing online users to track their real-time location and estimated arrival time so that they can know whether the service provider is on the way or not and how much time he will take to reach. 

Thus, if you are planning to create an app like Uber for handyman or we can say on demand platform to connect handyman and customers, such a feature is recognized as one of the mandatory features. Once the handyman accepts service from the customer's end, then customers can track the real-time location and also call them if required. 

Build on Demand Handyman App Like Uber

Want to validate your app idea? Want to get a free consultation from an expert?

AR-based paint tester and measure tools

These features will give the users an idea about the perfect size, color combinations, and will also make your app a virtual engagement platform. With Augmented Reality, one can easily change the color combinations and can have a look at their space, before booking a painter through your handyman app. 

The measure tool will help in taking measurement of the smallest corner possible, which will make their requirements clear and describe the job requirements clearly to the handyman. 
Conclusion
If you have an app idea regarding Uber like handyman apps for iPhone or Android, handyman app development cost, then you can discuss it with us as we are a leading custom mobile application development company and have already developed over 40 mobile apps under the category on-demand solutions.
In case, if you have any query or confusion related to app like Uber for handyman or apps like TaskRabbit or Takl, Uber like app development, then you can get in touch with us through the given contact us form. Our sales representative will get back to you within 48 hours. The consultation is absolutely free of cost.