Recently, one of our writers and app consultant were discussing popular photo and video messaging apps like Snapchat and Telegram. While discussing, they discuss how Snapchat works and what is Snapchat used for, along with Snapchat app features that make Snapchat a popular messaging app among billions of people. So, if you have ever thought to develop a photo and video messaging app like Snapchat, you can't miss these features. We have discussed each feature in detail and mentioned important things that you can consider during photo and video messaging app development.
Important Snapchat Statistics to Know
Some interesting statistics that will tell you in detail about Snapchat and its popularity:
A user spends at least 30 minutes on Snapchat every day. As a result, you will see that close to 3Bn snaps have been created.
The daily video views on Snapchat have increased by 400% YoY.
Due to the exponential usage of social media apps, the total user base for this app has reached 150 Mn and it keeps increasing with the day.
Snapchat's photo and video sharing app had 319 million daily active users worldwide in the 4th quarter of 2021, which was 306 million in the earlier quarter.
In the third quarter of 2020, 48 percent of 15 to 25-year-olds in the United States used the photo-sharing app Snapchat.
In the starting stages, the app owners never talked about generating money using this app. However, now they have collaborated with brands, and have talked into ways in which they can make money through this app.
Having seen this strong a user base, and the engagement that Snapchat offers, it is obvious that many businesses want to create their own Snapchat-like photo and video messaging app. If you are planning to build a similar app then read our post on cost to develop an app like Snapchat.
Want to Create an App like SnapChat?
Want to validate your app idea? Want to get a free consultation from an expert?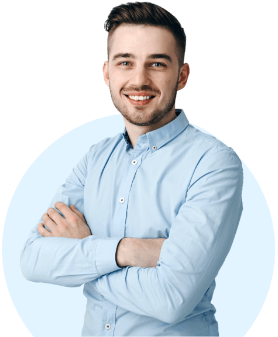 Messaging remains and will always be the key elements of Snapchat. However, the app is growing and adding snapchat main features and functionality that you need to take into consideration. Here, we will talk about the attribute that you need to include in an app like Snapchat that you will develop for your business and the things that you need to consider before pulling this through. Let's get started!
Snapchat App Features to Include in Your Own App
Although we are going to discuss core Snapchat app features in detail, here is a complete list of features that you can integrate when creating a Snapchat-like application from scratch.
| Simple Features | Advanced Features |
| --- | --- |
| Snap | Spectacles Integration |
| Chat | Bitmoji Integration |
| Stories | Lens Filters |
| Snap Map | Snap Originals |
| Discover | Snap Games |
| Memories | Explore |
| Filters and Lenses | Shazam Integration |
| Stickers | Snapcash |
| Emojis | Advertisements |
| Group Chatting | Geofilters |
| Voice and Video Calls | Multi-Snap |
| Status | Replay |
| Snapcodes | Snapstreaks |
| Notifications | Snap Map Explorer |
| Trophies | Snap Map Status |
| Privacy Settings | – |
| Account Management | – |
Let's discuss core features in detail now.
Snap

In an environment, where people love clicking snaps and sharing on socla media platforms, this is the most important feature for snapchat users that you need to consider when developing the Snapchat like photo video app. The core snapchat feature is self-destructive in nature.

As a result, no one can save or share the pictures users have uploaded with their message on this app. Well, this is the core feature of Snapchat. However, when you are creating a clone, make sure to add some extra value to the same Snapchat feature so that the audience will engage with your app.

Story

Broadcast your latest snap in a story format that lasts for close to 24 hours. This feature has been adopted by both Instagram and Facebook. This is one of the best features of Snapchat, as you will be able to connect with friends and keep your users engaged in your app.

The story feature is a continuous one. So, as soon as one person's story ends, the other people begin. Incorporating this feature is a must if you want to make your app successful like Instagram and Snapchat.

Lenses

A good combination of machine learning and artificial intelligence will help boost engagement in your application. The face filters that allow changing the appearance of the face with time help connect with the audience. Even, there are multiple types of lenses to use in Snapchat such as face lenses, world lenses, AR bar, Scan lenses, and Connected lenses. All of these lenses serve different purposes. For example, the AR lens will completely transfer your look and your surroundings. while you create Snaps, make use of these lenses, while making use of Snapchat add objects, transformations, and characters.

You should introduce something similar to your photo sharing application. Make sure to use quite a good number of machine learning models and related data to create the app. The latest app that has created havoc in recent times is the FaceApp. It allows you to see your younger and older versions. The lenses are a great feature and it is one that cannot be deleted from your Snapchat clone.

Filters

The key element of snapchat includes face tracking and imaging technology, Apart from that, Snapchat is also known for regular filters such as the black/white filter or the filter that contains stars in it. You can introduce such filters to your application to increase the usage and connect with the audience. Make sure you check on the various filters that can be used, and the hues that generally people prefer so that you are fully prepared for your app.

Geofilter

The app should automatically switch on the filters applicable to that region when you are in a location. For instance, a famous monument in the backdrop along with an image would be a perfect fit for the filter.

Similarly, allow your app users to place the road alongside their photo. In some cases, the events in that city could also be an overlay for the photo. These kinds of filters are quite popular in the Snapchat clone apps.

Voice and Video Calls

Making voice or video calls to friends on Snapchat can help users stay connected globally. This is one of the key features of Snapchat which brings app users together. Users can easily connect with people across time zones without worrying about the money being spent.

Plus, if they are offline, one can easily send them a message to call back once they are online. That's a feature that you cannot omit from your clone app. Including this feature in your app like Snapchat is a must as users always expect voice and video calls that make it easy for them to connect.

Chat

People love chat apps, and Snapchat has created an app that can survive through chat messages, voice and video calls. Basically, along with the chat, you have other features too.

Chat allows people to just send a message when they cannot talk, and it makes life more personalized. Chats can also occur over snaps that users have shared. Snapchat makes life simple. 

Memories

People use filters to create a photo and Snapchat converts it into a memory. Users can save many such memories in their device's gallery as Snapchat allows it too.

So, it is a must that you also consider this feature in your video messaging app as it will allow users to save their memories in the gallery and can share it with their friends or beloved ones.

Snap Map

If users want to know the breaking news or get the latest trends, then Snap Map allows them to enjoy it. Users can easily check them out via the Snapchat stories, where they get all the news from across the world in the form of snaps. This is an important feature for the photo/video messaging app that you can plan to develop for your business.

Discover

This is an interesting feature of Snapchat is, it allows users to see some of the interesting and publicly displayed stories of the people in this app. The discover feature allows users to locate stories that are relevant to what other users share or image in general.

It is much similar to the search option offered by Instagram where one can see stories and even posts that are publicly showcased so that they know who to follow. This is especially useful for eCommerce businesses that want to get more customers.

Snapchat Ads

This is one of the latest additions to the list of unique Snapchat features. This is one of Snapchat's unique features which helps users to create digital ads, right there on the app. Snapchat has a tremendous reach and this makes it a powerful marketing channel.

Snapchat Ads can be used by various businesses and freelancers to create awareness about them. These ads can create successful advertising campaigns, generate leads, and drive conversions with just a few clicks.

Emoji Powered Poll Stickers

It has become easier to react to messages using Bitmoji reactions. You are just required to long-press the message to check multiple Bitmoji emoticons and select the one you prefer. You might have used Facebook, Instagram, or Twitter, these Bitmoji reactions will work similarly like this. However, Snapchat has its own unique identity and features and contains advanced emoji reactions as well.

Bitmoji Reactions

There are 7 Bitmoji reactions available in Snapchat such as thumbs down, thumbs up, a heart, tears of joy, and a flame. You require to hold down on a message to add a specific reaction. Even, Snapchat users can create poll friends in stories and snap. Then, your friends reply to your questions using emoji, and you can check everyone's vote from the sticker folder.

Easily Add Lenses

Snapchat has reimagined its video and audio interface by allowing to the addition of Lenses. Now, you can answer messages using the Lense feature as well as record videos and directly send them to your friends. Another interesting feature is the preview group member feature, where you can preview all the people connected to the group call before joining the call.

Want to Create a Messaging App?

Want to validate your app idea? Want to get a free consultation from an expert?
Things to Consider Before Developing an App Like Snapchat
When developing a photo or video messaging app, there are a few things that you need to take into account and cannot compromise upon. Here, we will talk about them. 
Validate the Idea: You need to consider if the idea is worth moving forward with or not. Before creating the messaging app, you need to ask a few people to review the idea and work on the idea to take it to the next level. You ought to understand why people would want to use your app, and how different it would be from the regular apps.
Understand the target audience:

It is important to understand who is going to use the app, and how they plan to do it. If you have a proper understanding of the app audience, you would be able to gauge the benefits better and get a better idea of the features that you need to introduce into the app.

The cost of development:Finally, you need to consider the cost of developing the app before you move ahead with the idea.
For this purpose, you need to understand the front-end and back-end technologies you will use for development. Next on, check the features that you will include in the mobile app for photo/video messaging. Once that is clear, you can easily understand the total cost of the mobile app. Finally, check the third-party integrations and other aspects that you need to include when developing a mobile app.
Conclusion
In the digital era, you can see that most people have left the text messaging services to opt for chat and photo or video messaging apps. Users can stay connected with people around the globe as a result of these apps and they go beyond time zones.
When developing a photo or video messaging app, you need to consider the different features that you need to include for it to be engaging and successful. However, much before you enter the features part, make sure you have validated the idea of video messaging app development, and understood whether it will work or not before you move ahead with it.
Being one of the top custom app development company, with 1200+ clients globally we have already developed over 50 photo and video editing apps with the latest features and functionalities like the Snapchat. In fact, we make use of advanced technologies like AI, IoT, MetalKit, OpenGLES and OpenCV to create photo and video editing apps.
In case, if you still have any confusion or query on photo and video messaging app development, how much does it cost to develop photo and video app with app features of Snapchat, or how do free apps make money like Snapchat, just fill our contact us form. One of our sales representatives will get back to you shortly. The consultation won't cost you a single penny.