According to Facebook, the majority of people who message a brand feel more confident about the brand. Being a leading messaging app development company we decided to write this blogpost. This article has information for those startups and entrepreneurs, who have taken the plunge to develop messenger apps & chat apps like WhatsApp, Facebook Messenger, and Telegram. Let's see what are the must-have features in chatting apps development.
The world is completely moving away from SMS and MMS, which are recognized as the default way to text messages. Today, instant messaging apps have changed the way we prefer to communicate in the past times. Now, messaging is not just meant for sending messages, but this process has already advanced one level. Now, we can send files, images, audios, videos, and update live status.
When it comes to chat and messenger apps, then we can't forget to mention these Goliaths like WhatsApp, Facebook Messenger, and Telegram. These apps have already set the benchmarks in the chatting industry. As per the report, "WhatsApp already reached 450 million users on daily basis." So, it is quite natural to replicate such messaging app ideas as WhatsApp, FB Messenger, and Telegram.
According to the latest news from TechCrunch, WhatsApp is making group calls easier with a change to the way its mobile app works. Earlier, users would have to start a 1:1 video call, then add participants. And there was not a single option to begin a group call at once, but now the company has updated the design, allowing users to begin group calls with just a few simple taps.
7 Must-have Features of Modern Messenger and Chat Apps
Let's discuss the top 7 messaging app features of chat application to integrate while developing a mobile or web based chat application.
User Login

Messaging is not only about sending text messages and pictures now. It is more than that, so the foremost feature is the simplest user login in which the app user needs to type his/her phone number and verify it after receiving an SMS from the app. On the other hand, apps for messaging like FB Messenger need email verification, which the user needs to verify via email.

This is one of the essential and must-have chat app features in form of verification for users. Moreover, you can also consider email verification or traditional sign-up with the username. Being a startup, all you just need to find out one of the easiest options that work best for your targeted audience.

Image Source: whatsapp

Chat Bots

Chatbots (AI-based programs) are all over the messaging apps. Nevertheless, it is important to understand chatbots first. Chatbots are software agents that communicate and collaborate with human users via text messaging by using natural voice to simplify tasks. Telegram is one of the first messengers to launch its own bot platform. Chatbots on Telegram perform a wide variety of tasks from reporting recent news to managing finances. So, including this chatting app feature can make an app like Telegram stand out from other chatting and messenger apps.

Message Broadcasting

This feature enables users to create a group of selected contacts and then frequently send the message to a number of people. All these texts will start appearing to recipients as normal non-group messages.

Broadcasting is different from group messages as here the recipients have no way of identifying other app users who receive the broadcasted message. This chatting app feature is widely used by news agencies. Also, those who want to send promotional messages, which will be treated as any other personal message.

Encryption

Before diving into chat app development, you should consider integrating this feature – Encryption in chat apps, let's first understand what is encryption all about? E2EE, End-to-End Encryption is a system of communication where particularly communicating users can read the messages.

However, the specific system is developed and designed to beat the attempts of surveillance since no third party can break or decode the data, which is being communicated. In simple words, we can say that encryption is an extremely high-end, valuable, and latest security system, which prevents all types of data to access by third parties when it is transferred from one device to another.

Currently, security is a must-have feature in instant messaging apps. In fact, the Signal new chatting application. Signal's entire strategy replies on this feature. Moreover, they claim that nobody other than the people sending and receiving the messages can read them. Not even Signal itself. The calls are also end-to-end encrypted. Signal also lets you create sticker packs that are completely secure and encrypted.

Encryption has become a vital feature, which influences the choice of a messenger. In instant messaging apps, encryption is important because it secures sensitive information. This is one of the essential features, which you need to consider while developing instant messaging apps like Telegram or WhatsApp.

Image Source: techadvisor

Cloud Synchronization

This is a process of keeping files like images, docs, audios, and videos stored in different places. When the user makes changes to the file on their device, then it will automatically be applied to all other instances of files.

Talking about the online chat applications, messages, chat histories, and files are stored in the cloud, and these can be accessed anytime and anywhere where Internet Connection is available.

So, cloud storage or cloud synchronization is one of the great features for users who use multiple devices to access the app. If people lose their phone, they can also access chat history and files by just entering the same phone number or email. This is one of the advantages of using a chatting app.

WhatsApp allows taking backup of the chat. On the other hand, Telegram offers full-fledged cloud synchronized excluding secret chats as those leave no traces on servers.

WhatsApp and Telegram have already gained popularity just because of providing security to app users. If you are planning to create an app like WhatsApp online chat, then chatbots and cloud synchronization are the useful features, which you need to consider before developing the messaging app.

Geolocation

Talking about the Geolocation that you might have already heard about, there are a lot of instant messenger apps and chat apps, allowing users to share their live location together with the status changes. Plus, there are several ways to use the geolocation feature.

Geolocation features can be used in a number of applications like social networking, transportation apps. In fact, such a feature has been identified as the backbone for several businesses, without which it will be nearly impossible for the owners to operate. Ultimately, we can say that it is worth including while developing apps for chatting.

Let's take an example, geolocation sharing service is widely used as an additional means of business. Any store or brand can advertise itself by sending a message of launching new products, great deals, discounts, etc. for those clients who just walk by the shop.

Push Notifications

Instant messaging apps can't be completed without push notifications that enable users to check the new messages. So, push notifications is a must-have feature, which serves direct communication between app user and messenger provider. Also, it informs users about new messages.

Additionally, you can also let users know when their friends or favorite contact appear online, when messages are actually received and read, and when contact begins to respond. By adding these extras to your chat or messenger app, you can grab the attention of lots of people to use your application.
Want to Develop a Chatting App?
Our specialized team of mobile app developers has built more than 4400 mobile apps and will help you to build yours.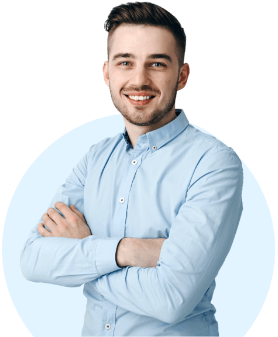 Read Here: Ejabberd Shared Roster Tutorial
Conclusion
In several ways, instant messaging apps are the future of communications. This is due to the fact that the messaging market is continuously showing evolution. However, there is still a chance of building an app like WhatsApp, Telegram, and Facebook Messenger that will surely get a success like these game-changers. In fact, you can consult with us as we are the leading startup consulting firm in the USA. We will help you validate your app idea and advise you on what to do next by saving you time and money.
Apart from fierce competition, there is still space for quality messenger and chat apps that give users a new experience. So, if you might have any question like –
How much does it cost to create a social media app or a chatting app for mobile?
What other unique features and functionalities I can include in chat and messenger apps?
What is the importance of developing an MVP (Minimum Viable Product) of social networking apps?
Then, you can get in touch with us as we are a leading Android/iOS app development company, and have already developed over 4400 mobile applications in diverse mobile app categories.
In case, if you have any queries or confusion regarding how to build a chat app or messenger app, just fill-up the below-given form, and one of our sales representatives will revert you within 16 hours with an optimal solution. The consultation is absolutely free of cost.