This blog is for those startups and entrepreneurs, who provide professional massage services. By the end of this post, you'll unlock 5 advanced features of top massage apps to consider during on-demand massage app development.
Ever since Uber become popular, the concept of on-demand is gaining incredible attention from different app-based startups.
Looking at the demand for "Uber for X concept", we can say the on-demand delivery services seem the future for many market segments. Market segments like food delivery, grocery shopping, cannabis, and professional services like massage.
Talking about on-demand massage services, there are many best massage apps like Soothe, Zeel, Unwind and Urban Massage that allow people to book massage services. These on-demand massage apps have revolutionized the way people access different massage services.
In fact, people book same-day appointments with professional massage therapists. Therapists offer massage services at the comfort of home, office or hotel room. Before we check out the advanced features of top massage apps, let's give a quick look at the market size of on-demand massage industry.
The Growing Market of On-demand Massage Industry
According to the statista.com, the wellness and massage industry in the United States generated approximately 16.3 billion U.S. dollars in revenue.

As per the same report, the reasons for seeking massage and spa treatments are various. The reasons include medical reasons and pain relief to relaxation and stress relief or just pampering.

According to the national survey by market research company Nielsen Scarborough, 13.71 million people said that they had used massage and day spa services within the past 12 months.

The massage market segment is not including only tourist and relaxation clients but also attracts physical therapy patients. The patients, who look for rehabilitating after surgery or physical trauma.

Today, the on-demand massage services are available in 10 US states and all the massage service providers say that they are planning to expand their services globally. Uber Clone App
Want to Build an On-demand Massage App?
Get a customized, secure and cost-effective on-demand solution tailored to your needs – talk to our consultant for free!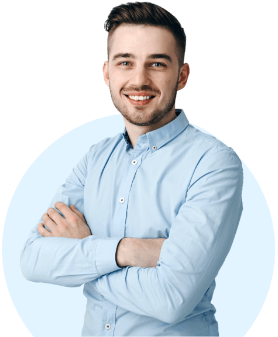 Being a massage services provider, if you have decided to develop Uber for body massage apps like Soothe, Urban Massage, or Zeel, don't forget to consider these 5 advanced features of top massage apps. These are the 5 advanced and must-to-include features to make your on-demand massage app successful.
5 Modern Features to Consider When Building On-demand Massage App
Allow Booking Qualified, Licensed, and Assured Massage Therapists

The most important feature to include in your on-demand massage apps like Zeel or Soothe is – allow booking qualified, licensed, and assured massage therapist as per your app users' requirement. People always prefer to get the best services.

And when it comes to massage delivery app, almost all the people are very selective. They look for the professionals' services and hire one such massage therapist, who is qualified and certified in the industry.

Thus, make sure to show options of all those massage therapists, who are expert in the field and provide the best massage services through your app. Additionally, make booking feature as easy as possible so that your app users do not find any difficulty while booking the massage therapist.

Same-day Appointments or Advance Booking from Professional Therapists

The second essential feature to integrate into your on-demand massage booking app or in-home massage app is – enabling app users to book same-day appointments with a professional and licensed massage therapist. There are many tourists, who look for the same-day appointments with a therapist, so allow them to get their desired massage service on the same day through same-day massage on-demand app.

In addition to this, provide your app users with advance booking feature so that they can book massage and spa services in advance from one week to one month. Make sure that you make a same-day appointment and advance booking feature simpler, enabling users to enter the date, time, massage type, and selecting therapist and the service has been booked.

To develop an on-demand massage app like Soothe and Zeel, you need to consider this feature and make it convenient for your app users to book spa and massage services.

Allow to Book Massage Therapist, Who Visits Home, Office or Hotel Room

These days, most of the people look for those massage therapists, who are ready to visit home, office or hotel room anytime and deliver services at a doorstep. So, it is the most demanded feature by people when it comes to booking on-demand massage service using massage apps like Urban Massage.

Being a wellness and massage service provider, you can allow your app users to book or hire one such licensed therapist, who is ready to visit home, office, and hotel room as per your customers' needs.

Whether it is 7:00 am in the morning or 11:00 pm in the night, allow your customers to book massage and spa services from different options like Swedish massage, hot stone massage, aromatherapy massage, deep tissue massage and more.

Provide a comprehensive range of options to choose from, so app users can look into different services and choose one that fits their needs. In short, your mobile massage app must provide easiest way book massage therapist anytime and anywhere.

Payment Gateway Integration (Multiple Payment Options)

The fourth most important feature to include in your massage booking app is payment gateway integration. This feature enables your app users to pay for the service directly from the application. Provide your customers or app users with multiple payment options like net banking, credit/debit cards, e-wallets and more.

With multiple payment options, your customers will find it easy to pay for their booked services. Moreover, allow them to include a tip for the service so that they don't have to use cash for it.

As most of the consumers are looking for sophisticated payment options, it is your responsibility to provide different payment options. Moreover, the payment process must be safe and easy to follow for users in your Uber Clone App. 

Push Notifications & Reminders

Push notifications and reminders are also essential features to include in your on-demand massage therapist app. There are many people, who have busy schedules and stressful life, so they might forget about their appointments and bookings. So send them reminders for their bookings with date, place, time and type of service they have booked.

Apart from the reminders, you can notify them about special offers, discount deals and promo codes on massage services. In fact, notifications play an important role to retain your app users for a long time. So, don't miss this crucial feature while developing your own massage application like Soothe.
On a Concluding Note
As you have gone through 5 advanced features of on-demand massage app, so if you have ever thought to create massage and self-care app, it's high to invest in it. The wellness industry is constantly growing and showing no sign of slowing down, and it has a lot of opportunities for massage and spa startups.  
So, if you have any simple or raw on-demand massage service app idea, you can discuss it with us. We are one of the top 10 mobile app development companies and already developed over 60 Uber-like apps with various features and functionalities.
In case, if you still have any query like how much does it cost to make an app like Soothe or app for therapists, just fill our contact us form. One of our sales representatives will get back you shortly, giving an optimal solution. So, no further action needed from your end. The consultation is absolutely free of cost.