Update: Yik Yak shut down on 28th April 2017. Source: Techcrunch
Yik Yak is uniquely positioned to be one of the most targeted social media platforms in the market with the strong growth in the college communities. Yik Yak doesn't have just schools and campuses buzzing. It also excites Advertisers and Investors. In fact, Advertisers also love targeting Yik Yak to increase user base.  
According to the Wall Street Journal, recently, Yik Yak valued between $300m and $400m and now, they are focusing on branding, and fostering "positive, diverse, and productive communities."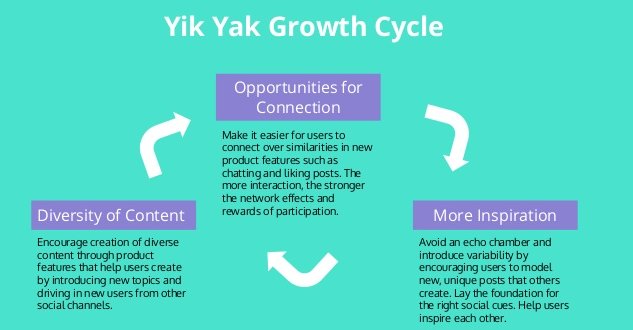 How does Yik Yak Works?
Yik Yak is a social networking app, that enables users to share their thoughts with people nearby. If they found the post interesting, your post can get upvoted and your post becomes at the top of your feed. It is popular application among students & campuses. This application enables users to see what's being posted in other locations, say London instead of New York.
Yik Yak also helps you to search your local community. Users can crack jokes, share news, offer support, interact with each other and do a lot of things. Download Yik Yak for Android at the Google Play Store and iPhone at the App Store and, get ready to "Ride the Yak."
Why The Social Networking App, Aimed Teenagers and College Campuses?
Yik Yak combines anonymous messaging with college campuses to get enough users. And, surprisingly, it gets 100,000 users within 3 months. The two Furman University students, Tyler Droll and Brooks Buffington, launched this startup that aims to connect people through anonymous, location-based posts.
The posters can be selected to share with the closest 100, 250, or 500 Yik Yak users within a five-mile radius. Moreover, users can also share a poster with 1,000 people for $.99, 500 for $1.99, and 10,000 for $5.
Yik Yak application is mostly used for objecting people, places, classes, things and/or anything. You just have to choose your general location and from what users can see, there is no moderation for those, who want to use actual names in the posts.
Yik Yak deletes the post when more than two users mark the content as inappropriate or if users screenshot offensive content and send it to Yik Yak. Buffington said:
"We're working on trying to find technical solutions to prevent app abuse by high schoolers, the blocks that we currently have in place aren't working as well as we'd like them to. One thing that we have seen on the college front is that the longer a community is around, the more mature and constructive it becomes. So we think that it lends to some promise for the anonymous or semi-anonymous app realm."
Instead of this issue, a social application like Yik Yak has seriously picked the steam with 100,000 monthly active users by launching the application in the five major southern campuses. Whisper and Secret aren't only the ones, who are cashing in the love of secrecy.
Also Read: How to Launch an App?
This application is currently being used at the Ole Miss, Clemson, the University of Georgia, University of Virginia and Wake Forest, however, the team plans to include the east coast to schools like Boston University, NYU, Penn State, etc.  Buffington said, "We'll let our competitors battle it out in the Valley while we continue to gobble up schools on the East Coast".
Yik Yak sees a chance to run local deals, ads and discounts and for now, it offers in-app purchases to expand the boundaries. Its main focus is to increase the user base. Yik Yak got $62 million of funding in December 2015.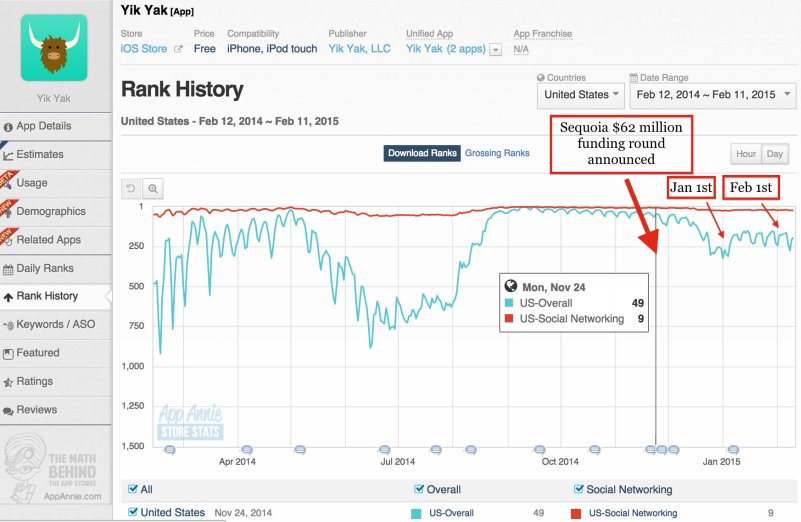 Give Unique Concept For Nearby Students with App like Yik Yak
Once you reached to small fans of your product with Yik Yak Clone App, it will be spread among their users. This type of application would work if you have connections, who are excited to see what you have posted or what you want to say. Even, many businesses have become to use with such cloning app idea to implement it in their promotion activities.
This page was last edited on April 13th, 2020, at 2:35.