There is no more secret that Facebook CEO, Mark Zuckerberg is a huge Iron Man fan, and he has proved with his recent acquisition of MSQRD – A real-time video filter app.
Well, if you're Iron Man fan, you will love to use app video filter. Have a look at this video where Mark has used this filter to welcoming their new team MSQRD.
Visual Content for people's attention
Video communication is booming, as people get clear & quick understanding. But, there is another side of photo & video types of application. You might have seen lots of photo video apps in app stores. There are lots of apps that developed by entrepreneurs and companies with photo & video filters such as Instagram, Snapchat, Instacollage, Picfx, Hyperlapse, PicPlayPost and more.
When you use the MSQRD App, you would find that they have worked hard to make video funnier and engaging with their filters that enhances and alter your appearance. This app allows integrating video filters into any iOS, Android, Windows and Mac OS X app. That means we can see the whole lot of silly selfies on the social network in the future.
MSQRD Founder Eugene Shared his thought for Scale up the idea
"Within Facebook, we're going to be able to reach people like never before. For starters, we'll be able to bring our technology to Facebook's audience of nearly 1.6 billion people. This is a scale of audience we never imagined was possible".
What MSQRD, A Real Time Video Filter App, Do?
Interesting application from youngster to old people, MSQRD can transform faces – cartoon type, animal features, celebrity, etc. Somewhere, Masquerade's filters have been compared with Snapchat that Facebook tried to conquest Snapchat for $3bn in 2013, but an instant messaging firm rejected the offer, according to the Wall Street Journal. Facebook might have realized that Snapchat has something that it doesn't.
Some sources said that Facebook was responding to the competition from Snapchat that streams millions of app. Even, some people are also crazy about to develop Snapchat like app to add additional features.
Undoubtedly, Face-changing apps become popular after an instant messaging app called Snapchat added live filters called lenses in 2015. Particularly, in social media the face swap filter, becomes popular and thus, Facebook has not disclosed how much it gets for Belarus-based Masquerade.
How to use MSQRD?
Download and Install the app. You can download it on both Android and iOS. Though it's available on both the platforms, we noticed its Android version offers few features compared to its iOS version.
For the first time, it will ask you to access a microphone. Press 'OK', and allow it.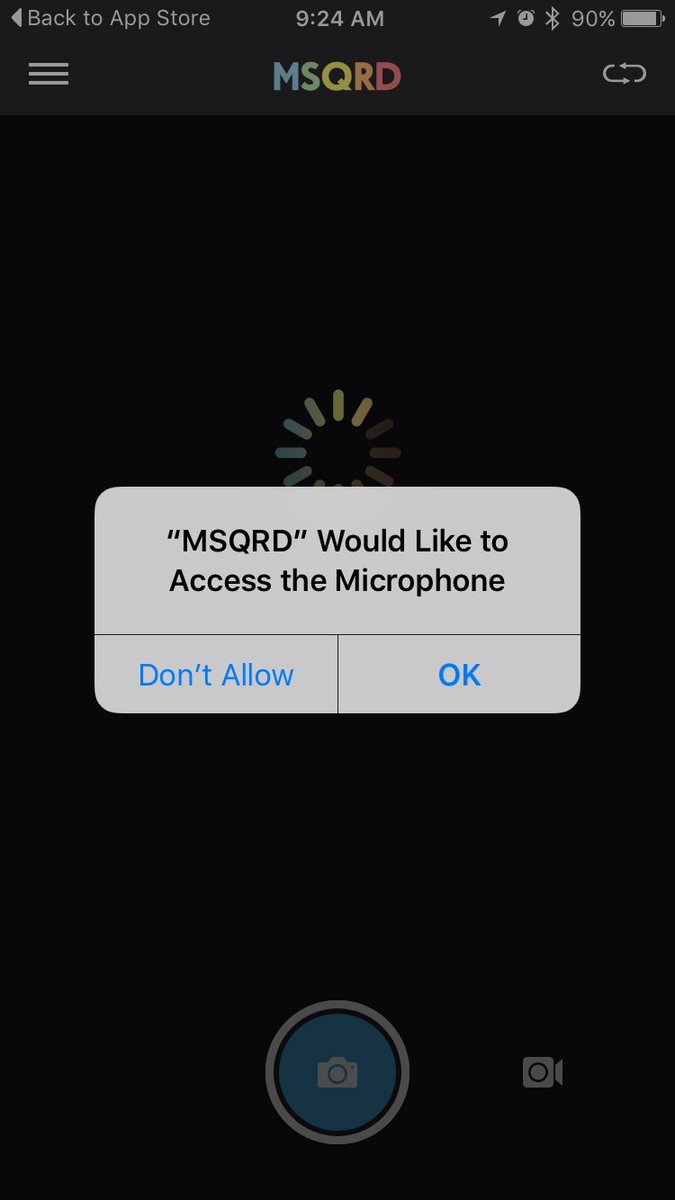 Make sure your face is detectable and in the frame. That's it. You've dozens of effect available.
If you want an image instead of a video, tap the camera button on the bottom right side. By default, it takes video.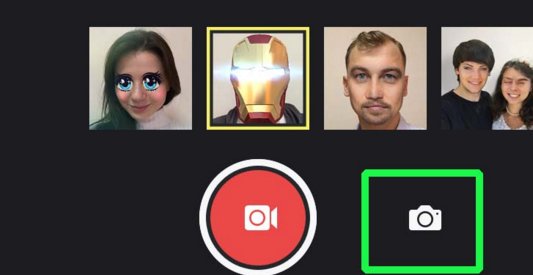 Tap the video recording button to start capturing a video. After that hit the stop button when you're done.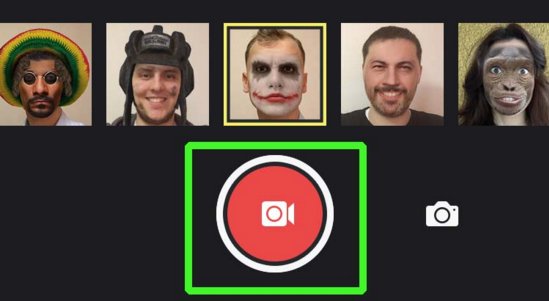 You can directly share your video or image on different social media channels.
We noticed this message, "Please, paste #MSQRSD hashtag in a post". Is it a social media growth strategy? Of course.
What Makes MSQRD to Scale up to Huge Audience?
"Masquerade has great technology to help us bring even more creative tools to Facebook, and help extend this work to video," the company said in a statement.
Lots of people are sharing filtered selfie videos in their social networking accounts and thus, it would be great for Facebook to acquire such app for users to enjoy face-swap filter functionality in the Messenger platform. Before Masquerade app, there are many applications that offer face-changing features.
Creating a photo and video mobile app is a great way to add a new dimension to your business or to create an entirely new income source. More than 5 million people worldwide use one of our developed apps that post entire photos on Instagram! What's that means? People are more addicted to videos and photos, along with social media.
For joy purpose also, users are using a face-filtered app like LOL Booth app that transforms their face into a hilarious work of art. It takes funny pictures and adds marvelous effects to create contemptible photos. Having a collection of unique faces mutations and special effects that make this app must have.
Like Masquerade, many other applications have been hit in its short time. However, MSQRD has an average rating of 5 stars and has also listed on the top of iTunes. This application is also available in Android. Now onwards, Eugene Nevgen, Sergey Gonchar, and Eugene Zatepyakin, the app's three founders will work of Facebook's London office.
In case, if you still have any query or confusion regarding how long does it take to create MSQRD filters, the cost of making an app for face video or face video app development, then you can get in touch with us through our contact us form. One of our sales representatives will revert to you as soon as possible.