SaaS Application Development

Services
SaaS Application Consulting
Want to develop scalable SaaS applications to increase ROI? Our SaaS consultants understands the potential risks and challenges using SaaS and customize the SaaS solutions as per your goals and requirements. We help you transform your SaaS idea into a product, and draft its development roadmap.
UI/UX Design
Improve your brand and user engagement with pixel-perfect SaaS applications. At Space-O, we offer comprehensive UI/UX design services to create user-friendly and appealing SaaS applications. Create a basic MVP with the most essential features and functions to get feedback and improve the product.
SaaS Application Development
Space-O is a leading SaaS development company with skilled team of SaaS developers that create custom SaaS solutions from scratch. Do you want to scale your applications and reduce customer acquisition costs? We have integrated and built secured SaaS applications for startups to enterprises.
SaaS Application Testing
Provide your users with a bug-free SaaS application. Space-O provides the necessary app testing services to make sure your custom SaaS app runs seamlessly without any errors. Our team uses a range of tools and techniques to test applications from performance to security and compatibility.
Support and Maintenance
Are you worried about post-development maintenance? Our support and maintenance services with features such as bug fixing, feature enhancements, and performance optimization. Try our 3- months free support and maintenance services and keep your SaaS application bug-free and updated.
Hire SaaS Developers
Want to hire a dedicated team of SaaS application developers for your SaaS project? Our team focuses on deploying multi-tenant architecture to keep your data updated and secured. Hiring SaaS developers from Space-O will create custom solutions that drive growth and success.
Want to Develop Your SaaS Application?
Let's talk. Space-O is a leading provider of SaaS app development services. Our team of dedicated SaaS developers create custom solutions for your business.
Clients Love

Space-O Technologies

Space-O Technologies delivered exceptional, scalable solutions at a cost-effective price. We are happy to have them as our development partner.
Ashton Asherian
Co-Founder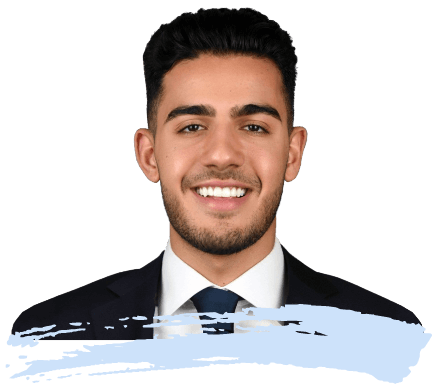 Top

SaaS Development Company

Space-O has hands-on experience in implementing SaaS architecture that delivers flexible, reliable, stable, and secure SaaS applications. To name a few, our SaaS developers have built various cloud-based SaaS applications like Fieldcamp, TCT, DietMasterPro, and UpperInc.

We follow modern software development practices to deliver end-to-end software solutions. You may check one of our SaaS-built applications, InvoiceOwl for accounting automation. InvoiceOwl now has 13k+ clients with 15k+ downloads. This application helps to create customized professional invoices within a few steps.

Do you want to provide the best-in-class solutions to your users? You can consult your ideas and concepts with our experts to get result-oriented SaaS solutions that allow you to get a quick return on investment.
Get Consultation for Your Startup
Our SaaS Application Development

Recognized & Featured In
SaaS Application Development

Technology Stack
Swift
Objective C
Kotlin
Java
ReactNative
Flutter
Xcode
Android Studio
MongoDB
Oracle
MySQL
Microsoft SQL Server
PostgreSQL
CouchDB
Adobe XD
Figma
Visual Studio
Amazon Web Services (AWS)
Microsoft Azure
Google Cloud Platform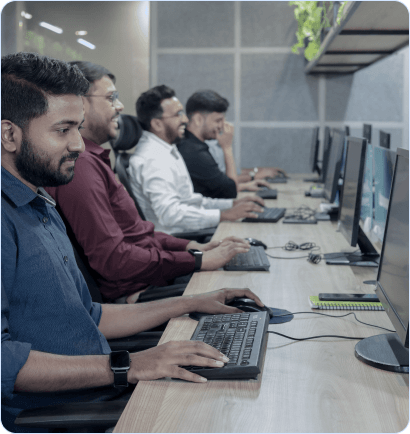 Why Choose

Space-O Technologies?

We, at Space-O Technologies, are a team of thinkers and doers, which constantly looks for different ways to improve things using the latest technology.
98%
Success Score on Upwork
4400+
Apps Live on App Stores
1000+
Jobs Completed on Upwork
200+
In-house
Team
13+
Years of
Experience
1200+
Clients
Worldwide
SaaS App Development

Process

01
Idea Validation
Begin by identifying a specific problem that a SaaS solution can address. Conduct thorough market research to gauge demand and assess competition.
02
Planning & Strategy
Clearly define the application's scope and its target audience. Prioritize features and functionalities based on user needs and feedback.
03
Design
Develop wireframes or mockups to visualize the application's layout. Focus on creating an intuitive user interface that offers a seamless user experience across devices.
04
Development
Establish the development environment and select the appropriate tech stack. Ensure the application is built with scalability and security in mind.
05
Testing
Rigorously test the application for bugs, performance issues, and security vulnerabilities. Use both manual and automated testing methods for comprehensive coverage.
06
Deployment
Once tested, deploy the application to a cloud server. Ensure that it's optimized for performance and can handle multiple users simultaneously.