How the Rest Becomes successful?
It is one of the most often numbers and not surprised by itself. But, here is where it gets interesting. A business that survives 2 years is likely to die in each following year and thus, 25% of new business do not make it past year one and only 10% of the startups that make it past year 5 will die off in the following year and only 6% in the 10th year.
Developing a customer base, refining the business model and making cash reserves – are the due part of this. Here is why you have to be careful.
Ensure to build your foundation instead of trying to go for broke in the initial stage. It would be essential to take a risk in the outlier years when your business doesn't have the safety of an established business to fall back on.
But, What Does It Mean to be a Non-Tech Startups?
As Startups like Uber and Airbnb brings consumer products/services to the market, it doesn't mean it can't influence technology as its delivery tool.    
Startups like Airbnb, Uber, etc. deliver a particular service by using technology for a delivery tool that helps them to scale their business. What have these companies common? They don't rely on technology so that they have minimal technology risks.
They only need websites for online ordering and the actual product to connect with a community of consumers.
So, how do startups like Uber and Airbnb get the success without technology?
Like you, we also have the same question and thus, we have found the answer for that. If you want to build a successful startup, then understand your customers before you start marketing. What's the most important for the successful startup? Is it an idea? Or Timing?
A recent survey said that successful startup relies on customers. Apart from, here are an important 5 factors you have to consider.
  

The Idea – How unique it is? How it differs from Your competitors?

  

The Team – How Passionate they are? How adaptable?

  

The Business Model – Do you have Idea about its revenue path?

  

The Funding – Is your idea stands to convince investors?

  

The Timing – Is Your Timing Perfect?
What is the most important factor among these 5?
The #1 is timing; it matters a lot. Timing accounted for 42% of a success of the startups. After that, team and execution are important. Number 3: an idea, and then, business model and funding.
"Be passionate about your idea to the point of craziness. Unless you're so passionate about your idea that you're going to keep doing it until you die, you're probably not going to develop to full potential." — Tech blogger Robert Scoble
What's an Airbnb Story?
Let's take an example of Airbnb. Everyone thinks that Airbnb is one of the incredible and successful business models from its initial stage. However, "the Airbnb model" had been gutted many times before it became successful.
The best that accounted for the huge success behind Airbnb is it came out at the time of huge recession around the world. People need extra money and willing to rent out homes or rooms. Similar recession timing helped Uber to be a successful startup.
What's Next?
You have got the idea what exactly make startup successful, haven't you? It's time to think about your technical partner. The technical partner helps to develop a mobile app like Uber and Airbnb, a website, and even, advise you on how to choose the right employees for your startup.
Many app development companies are providing the best technical support for startups and focusing on to build successful startups for their clients, who are from a non-tech field.
We also help startups to become a successful business. One of our clients wanted to develop a mobile application solution that could solve the problem of carrying a wallet to the market and thus, we come up with an idea of Ftcash.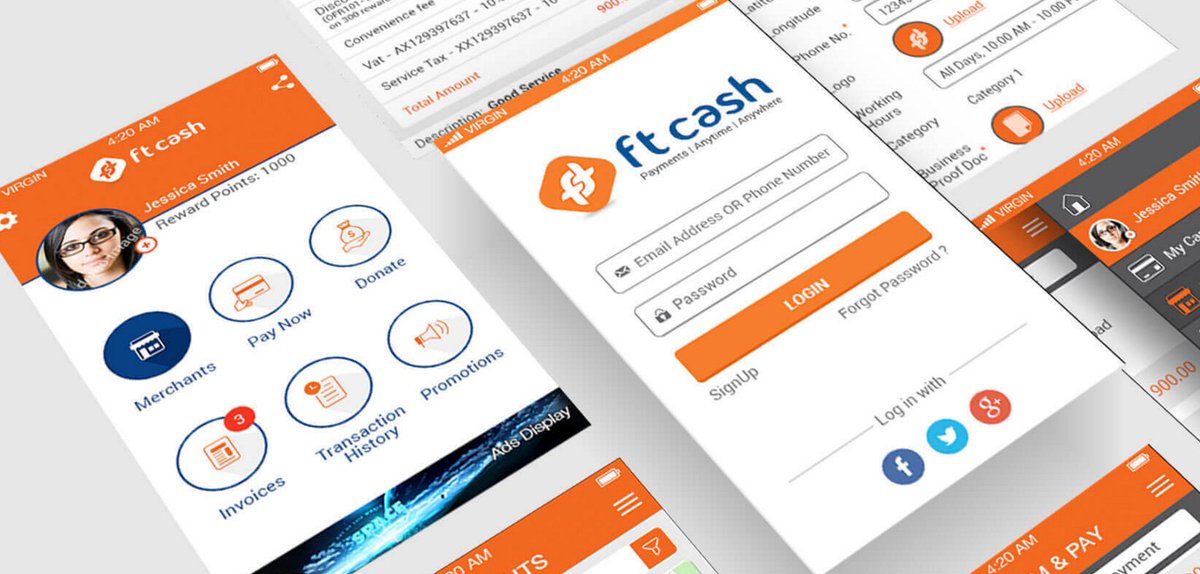 FTCash application provides users a mean of making payment to vendors, shopkeepers, restaurants, and others. It is very secure and easy-to-use. Some of the excellent features of Ftcash are:
        

Payment through Credit Card or Debit Card to your local merchants

        

Available for Customers and Merchants

        

Secured with PCI/DSS certification

        

Generate the invoice and send it to the customer with just one click
Within some period of launching, Ftcash becomes a winner of Start Tank, organized by PayPal. It also got funding of US $5 lacs from investors to expand their app's functionality. Recently, on March 3, Ftcash has also secured Rs. 1 crore in pre-series A funding from the IvyCamp platform, news by Economics Times. Ftcash funding is among the first few investments of IvyCap Ventures Trust Fund II, who have allocated Rs. 60 crore for early-stage investments via the IvyCamp platform.
Like Ftcash, if you want to make your startup successful, make sure to choose the right tech partner.
This page was last edited on May 25th, 2020, at 7:50.