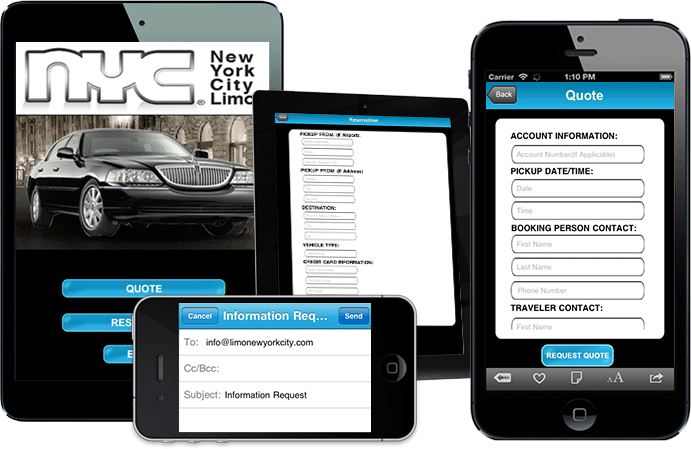 New York Limo is a Car/Limousine booking application for New York City Limousine.
It is a unique opportunity to book a Limousine for your unique occasions. No matter if you need a party bus for a prom or a night in the Big Apple; you can get a quote through this App and experience the meaning of luxury.
Features:
Request a Quote.
Make a reservation.
Lets you specify information such as pick-up date/time, booking person name and more.
Benefits:
Makes your traveling comfortable, and experiences complacent.
Lets you choose from different limos for different occasions.
Easy to use, user friendly app.
Space-O developed the app from scratch – right from the wireframes to the App development to testing to uploading it and getting it approved by the App Store.
Interested in offering a car booking service via an iPhone App? Leverage Space-O's expertise and get an obligation-free quote today.