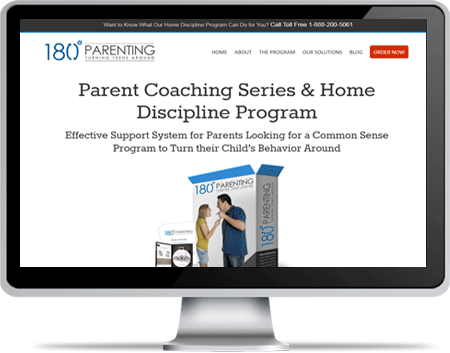 180 Parenting is an ecommerce website that sells a Parent Coaching Series and Home Discipline Program.
The whole site is developed using custom landing page templates. It covers 32 highly searchable keywords and has pages optimized for them.
User lands from the sales pages through various sources and the page takes them to the checkout page.
180 Parenting site is powered by ecommerce engine which is powered by BlueSnap (earlier known as Plimus), and the site is supported by a custom backend built on WordPress.
Features:
Custom Theme from Scratch.
Mobile Responsive Layout.
Ecommerce Integration through BlueSnap.
Easy backend system for content creation and addition.
Custom landing page templates.
180 Parenting site, which sells a flagship product of 180 Parenting, LLC, is a great design overhaul compared to their previous site and it takes their user experience to the next level.
Space-O Website Developers understood the content structure of previous website, imported every bit of existing data, processed it and updated the database of newly designed website.
Space-O SEO team took care of redirecting the old page URLs to the new ones using 301 redirect. The site was huge and had over 6000 unique URLs.
Space-O Business Sites developers conceptualized, mocked-up, created and deployed a fully functional, SEO friendly Ecommerce site and provided an edge to the existing business.