Want to go shopping or coffee? Want to avoid carrying cash?
Well, now you can. Using apps that allow you to pay from your mobile itself. That's all possible with mobile payment technology.
As cool as it sounds it is because of the security issues that most people are still scared of accepting this practice. The ease and the sort of freedom these apps can provide is basically making people interested in this technology. And yet their interest or curiosity is being crushed with doubt and fear of fraud.
Owner of Hubbub Coffee, Mr. Crockett, had stabilized the earlier mobile coffee shop, and for the same he, along with his team, created a point of sale, wherein the customers would have to stand in line to pay. However, soon he realized this POS technology and he shifted to 'Square,' the then POS system that allowed people to do credit card payments with mobile devices.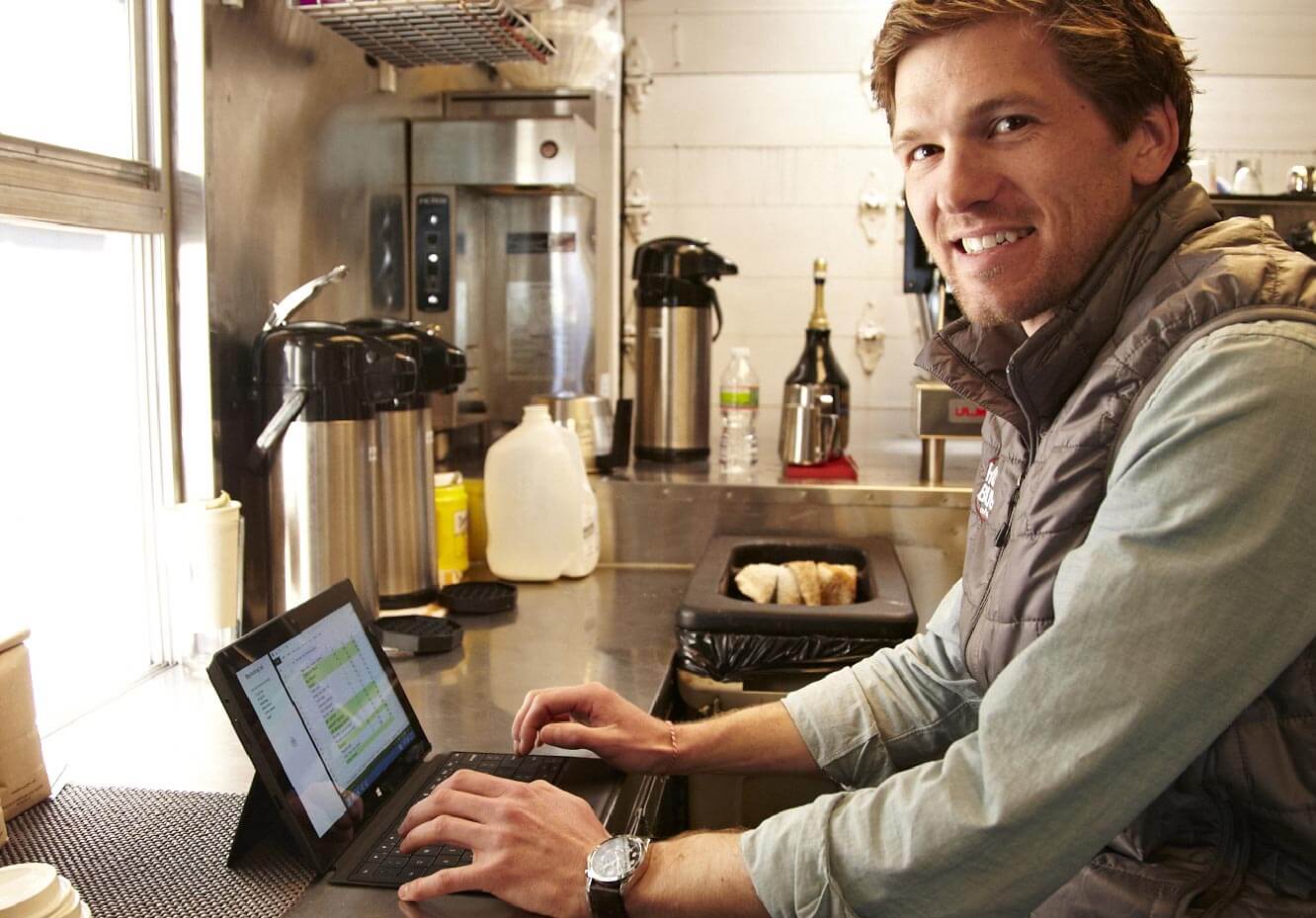 Drew Crockett, Owner of Hubbub Coffee
After taking this step, Crockett said, "You can be a stick in the mud, and say, 'We're going to be a cash-only business. But that is such backward thinking. Let's make the consumer experience better." Taking a bold step, Crockett became one of the pioneers in accepting mobility related to payment.
Internet was the first step toward digitization and mobile enterprise is the next.
With that came evolution of mobile payment technologies. Paypal was there for a long time in digital payment space. But POS system like Square, mobile wallets like Apple Pay, Google Wallet and Beacons are the latest and lesser known technologies in this field.
And yet, these many years later, the adoption or the adaptation of payment using mobile apps is almost the same as it ever was. According to the Forrester Research, mobile wallets are not just about mobile payments, the future lies beyond that.
Only 3% of U.S. mobile phone users have used a mobile wallet or paying app in-store, in the past 3 months. And yet about 57% said that they are interested in the technology because of the perks it offers.
At the end of the day, it is all about the loyalty programs. So what are the loyalty programs?
When anyone uses apps such as mobile wallet or others that allow you to pay using an app of the sort, they always offer benefits and perks such as vouchers or coupons or discounted rates on the next shopping based on the amount paid in the current shopping and more. And these advantages are obviously for attracting users and it is working at least basically in drawing a certain amount of attention.
Mobile Payment Technologies is Gaining Traction
A single wallet for all your cards
And when we say "all your cards" we mean it. From the obvious credit, debit cards to a whole range of vouchers, coupons and transit passes, plus ID cards and any more cards that you have in your mind. So you do not have to carry any purse or wallet for any sort of work you may have with cards. An example of one such app can be 'Suretap app.'
Loyalty Program As Your Marketing Strategy
So as explained above, loyalty program is wherein the app you use, for payment options or as a wallet, offers you vouchers or coupons to make sure you enjoy every shopping you do using that app. Now how can that help you in marketing your shopping shop?
So these vouchers that the app provides to the users are basically for the discount in the next time shopping of stores like yours or others. It is the perfect marketing strategy as if the voucher says $ 200 off on shopping at your store, then obviously, to encash the voucher, the user will visit your store and thus increasing the on-store shopping.
Success Stories Making You Believe!
Well we have already mentioned the Hubbub cafe's story with using payment apps. Now comes the biggest success story of the history of payment apps after all. The Starbucks app, the famous app of the most famous cafe chain in U.S, has bowed down to these apps' powers. Even today, 1 monetary transaction amongst 5 is made by using the app only.
Another story to remember is the Men's Wearhouse story which has marked a historical growth in physical store shopping with the use of mobile payment technology. For this company, using an app that allows payment on app was less focused on payment per se. Their actual focus was on providing the customers with an additional payment option and thereby providing consumer satisfaction.
"With more than 1,700 stores in North America, we believed mobile wallet could be integral in driving customers to our store and amplifying that experience," says Matt Stringer, executive VP of marketing at Men's Wearhouse through an article on Forbes.
Final Take
It is very much understood that as this technology is new and budding, it will take a few years to make sure the whole system is bulletproof and that no fraud or leaks happen. If we go to see the worst experience with the payment apps, that too belongs to the hero of this article, Starbucks. A report says that the Starbucks app was hacked to get the credit card information stored in the app of any coffee addicted. Starbucks later denied the hack reports.
To remove the terror of frauds and hackings that are taking place in this sort of apps, the future of shopping without using wallets is Bitcoins, a virtual currency. On its startup stage, this system will allow you to shop anything, anywhere without actually spending money, even from your account. The system is peer-to-peer and hence one can make transaction without needing any intermediary.
If you own a restaurant or a shopping center, you might as well try and integrate the paying options in your app, itself. This means that when anyone is buying anything, they get to choose from multiple options for the payment and thereby have a better user experience. If you're willing to integrate payment feature to your app, reach Space-O.
Mobile payment technology are finally being accepted. Mobile Payments Today survey says,
"54 percent of shoppers would likely use a mobile wallet over a traditional wallet if it were accepted everywhere, so the time is right for digital wallets to continue to evolve."