For almost anything you want to improve, getting a constructive feedback is the most vital and unavoidable step. The same applies to the mobile app development process. So, to make sure, we deliver 100% bug-free applications, we do have a dedicated QA team at Space-O Technologies. A team which has total 12 members in it. A team which maintains the quality of any app developed by our Android or iOS developers.
A lot of times, in fact, most of the times, when customers approach us for the mobile app development, they do have a list of questions and concerns about the QA process.
To remove all these doubts and concerns, we decided to interview one of our senior QA members, who has 5 years of experience in mobile app testing. The purpose of this interview was to know about their testing process, methods, and techniques.
Read Ahead If…
We included basic(really basic!) questions, usually faced by our sales team. And, we are making this article open. Open in the sense if you have any question regarding the app testing process, ask it in the comment. We will send it to our QA team and update the answer in this article.
The Conversation
1. What is the first thing you do when you receive an app for testing?
First of all, we make sure we understand the domain of the application.
Like
What is the origin of the client?
What are his expectations?
Who is the targeted audience?
What is the targeted region?
2. What are the factors do you consider while performing mobile app testing?
We consider various factors. Like security, in-app payments, payment gateway integration, time zone, performance, social network integration, and supported devices list. Big list, huh? But, you know, they all are critical. Out of them, we test 2 factors more than needed to make sure it works properly – app security and payment gateway integration.
3. Which devices do we use to test any application?
We test mobile applications on the different devices. The devices, like, which have different dimensions and screen sizes. The basic purpose of testing it on different devices is, we need to make sure the UI is working properly on all the steps. Also, we test mobile applications on the different OS versions. That gives us confirmation – none of the functionalities face any problem when the application is live and ready to use for the users.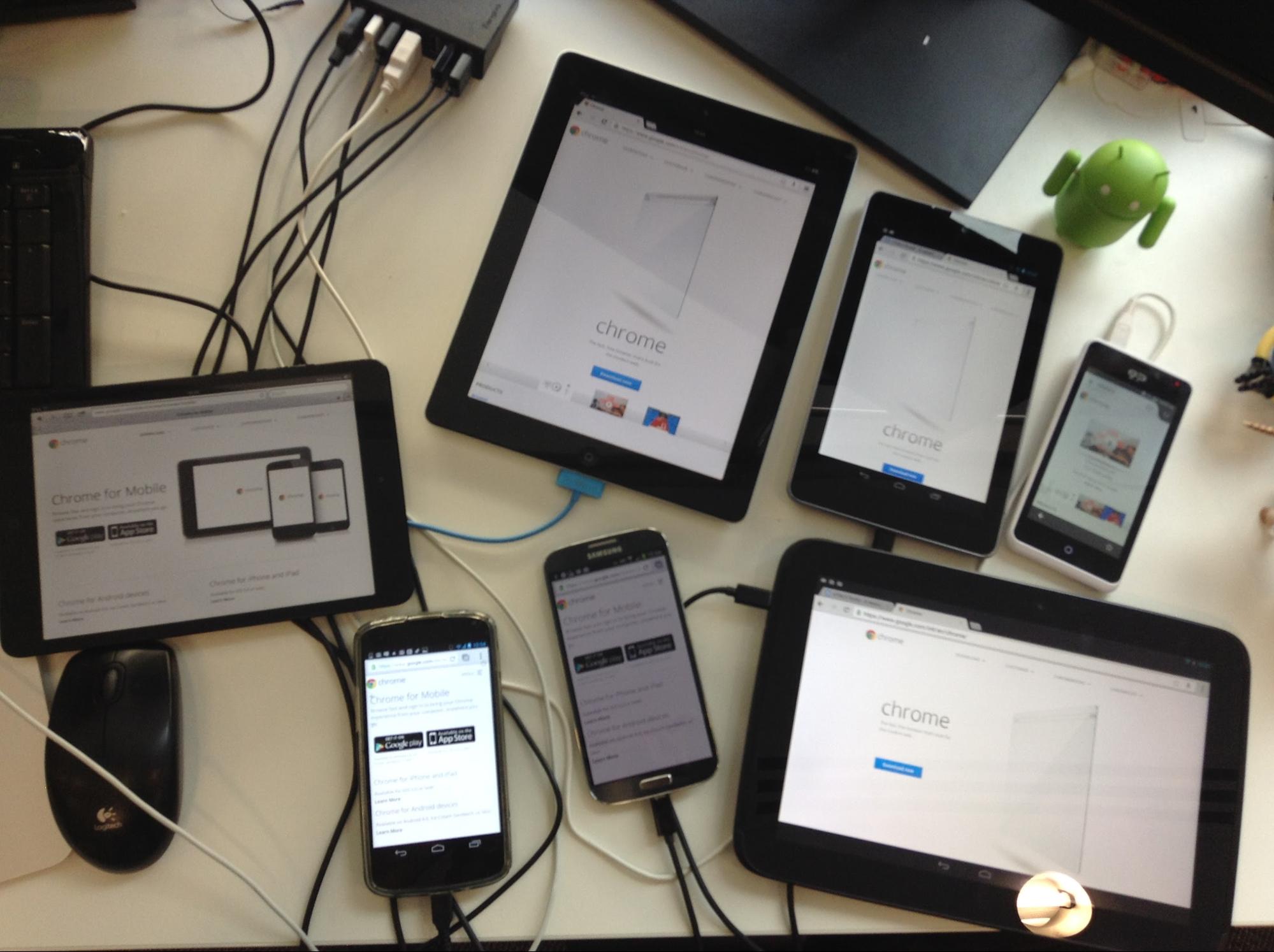 4. Which testing method we usually follow? Black-box or White box?
Black-box. We follow black-box testing. Black-box is commonly performed for functional, non-functional and regression testing.
5. How do you keep track of the bugs?
We use a bug tracking tool – Mantis bug tracker. It allows us to maintain and track the bug status. Like when did we assign, reopen, or close any thread. Also, we can assign the priorities as low, medium, high, urgent, and immediate.
6. Do you give time limits to the developers? How do you define the timeline?
We do. Yes, we do give the time limits to the developers. Of course, understanding its complexity. In short, overall, we need to make sure we match the milestone timeline. This helps us to successfully deliver the mobile applications.
7. How much time do we usually take to test 1 application?
Well, for this question…I might sound diplomatic, but it COMPLETELY depends on the complexity of the application. In general, any app requires at least 30% of app development time. For example, if the developers take 100 hours, we need at least 30 hours.
8. Which kind of applications MUST require app testing? Like social networking apps, photo and video apps, on-demand apps? Which one?
If you ask me which applications must require app testing, my answer would be simple. Because, you know, if you see from the tester's perspective, every application needs more or less testing. It's as necessary as breathing. You don't generally notice it, but its absence can definitely create a problem for you.
9. What are the client's requirements? Generally.
Frankly speaking, it varies – most of the time. Yes, it's not fixed. But, if I have to answer in general, the client expects that his or her application doesn't face any technical issue when it's live on the Play store or App Store.
Reasonable, isn't it?
In fact, they don't expect more than what ACTUALLY is required.
10. Till date, how many applications have been tested by our testing team?
Till date? Umm, till date, we have tested around 2500+ mobile applications.
11. Would it be fine if some of our audience ask you questions related to mobile app testing?
Oh, yes. Totally. We are totally open to the questions.
Result Speaks
Following this process, we have developed 2500+ mobile applications in different categories. Here is the list of top applications developed by us for iPhone and Android platforms.
Please Note
This is our general mobile app testing process. We didn't dig deep into this topic as we wanted to give the overview of our process. If you are planning to develop any applications with us, and still have any basic questions like
What is mobile application testing and how will it help my app?
What are the mobile app testing scenarios?
How to test mobile application manually if I want to test any applications from my end?
Which are the best mobile application testing tools?
Feel free to ask us. Fill the form below. And always, always remember
"If you don't ask, you don't get" -Stevie Wonder
This page was last edited on April 9th, 2020, at 10:25.