Joomla Development
Let Space-O and Joomla Maximize the Potential of your Website
What We Offer
Custom Joomla Development
Joomla Web Design & Development
Joomla Migration Service
Joomla Mobile Web Design
Module Installation
Custom Modification and customization
Content Upload & Management
Template development & Customization
Joomla Development Services
Joomla is a content management system preferred by many to build websites, web portals and web applications. At Space-O we provide custom Joomla development services by using user-friendly features and extensions. Our experience in Joomla development enables us to create any functionality in Joomla and meet a wide variety of business requirements to develop powerful websites & apps which enable you to maximize your online business.
Our designers & developers are proficient in delivering websites with complex features from news portal, community website, e-commerce, or recruitment boards with a unified configuration of features. We are devoted to giving you the benefit of our experience and expertise into building and developing the best tailored applications and solutions based on Joomla.
Performance Optimization
Joomla framework is flexible and easy to use, but the ease of use has resulted in a vast community of users with loads of extensions; making Joomla slow. Our staff can optimize the performance by default, but in doing so it becomes difficult to customize and change the functions.This is something we can address together to ensure your project is developed to your specifications and expectations.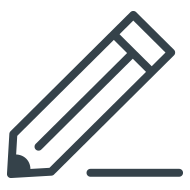 Template Design
There are hundreds of Joomla templates available, but it is doubtful any of them are exactly right for your website. A professional Joomla designer can create high quality templates that are both easy to setup and customize. They can also include all the built-in features that allow you to customize them and make them easy to use.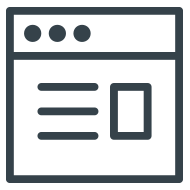 Component Development
Joomla component is the most complex kind of Joomla extension. Developing component is an extensive process. We at Space-O build Joomla in MVC, clean coded, hence there won't be any barrier in building Joomla anymore.
Website Security Audit
We offer Joomla security audit ; assisting you in listing all of the out of date add-ons and in gathering the information necessary to update them.
Want to discuss any requirements or
looking for a quote?
Advantage
of Joomla Web Development
Cost-effective website development
Easy to update without compromising existing content
SEO engineered-easy optimization and SEO performance
Simple and secure to manage
100% transparency, throughout project
Technologies
Used in Joomla Development
PHP
MYSQL
Apache Web Server
Ajax / Jquery
XML / Web Service
Joomla Development Plugins
WHY CHOOSE SPACE-O FOR
Joomla Web Development?
Joomla allows one can manage their content, blog and e-Commerce all in one convenient place. Our team of creative and highly skilled web developers and designers excel at custom website development, web application development, theme designs and component development.
Our webmasters optimize the websites for the web at the early stage of development process, so that you can get top ranking on search engines like Google by implementing a good SEO strategy.
Don't wait any longer. Contact us to see how Space-O Technologies can put your business ahead of all the rest.
Words From Our Happy Clients
"Great company to deal with and an excellent quality app was produced. Space-O did the design and development of the app and we couldn't be happier with the end result. The three-month guarantee they offer post app upload is great for peace of mind. I will be using them again in the future. Extremely happy with the end result."
"Works done 1 week before limit date Team easy to contact Very reactive company."
"They've done a great job with my project and have been very helpful with all my questions. I'm definitely going to use them again and have already recommended them to friends."
Sanela Radoievici

Australia

Colin Peters

USA

Taryn

Canada
Locations
India Office
1005, 10th Floor, Abhishree Adroit, Mansi Circle,Beside Gwalia Sweet, Ahmedabad, Gujarat 380015 HR: +91 79 40084018 Sales: +91 7069268048
---
USA Office
Space-O Infoweb Inc, Suite 100-B 8585 E. Bell Road Scottsdale, Arizona 85260 +1 (650) 666-3071
---