The transforming nature of enterprises and the move towards niche is calling for specific social media channels that can help collaborate and communicate better. A lot of new-age social media apps are being included in the social media strategy, and Snapchat happens to be one of them. Many businesses aim to use Snapchat to strengthen their brand presence and direct more innovative solutions.
According to the latest report from TechCrunch, "Snapchat is building a visual product search feature, which is named "Eagle" that provides app users to Amazon's listings." Inside the code of the Android app of Snapchat is an unreleased "Visual Search" feature where the user Press and hold" in order to identify the object, song, and barcode.
However, it actually works by sending the data to Shazam, Amazon, and other partners. Additionally, once the barcode is scanned, the user can "see all results at Amazon."
Moreover, Snapchat also released the machine Vision-powered search feature in 2017, which compiles stories of user-submitted Snaps featuring the chosen keywords such as videos with puppies or fireworks.
Why Snapchat?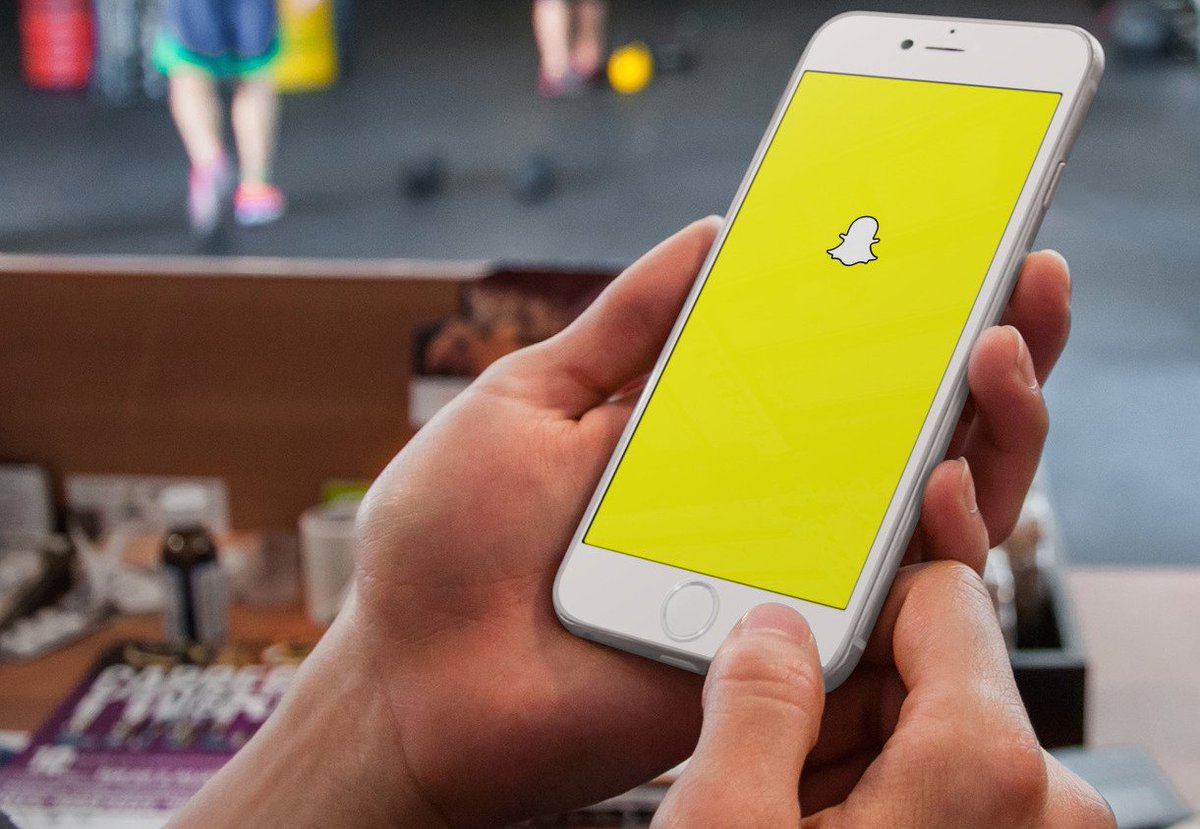 The niche marketing strategies are going popular, and you have every reason to ask "Why Snapchat?" Snapchat has over 100Mn active users on a daily basis, and on an average 400Mn snaps are being exchanged per day. This is a huge figure, and now you know why it is one of the fast-evolving social networks. If numbers are anything to go by, 71% of the Snapchat users fall in the age group 18-34. It's possible your business does not target audience in this age group, but it is one of the best platforms if you want to reach out to more people, and improve your visibility. It has become a vital part of global marketing strategies and helps increase conversions for businesses. Even, Facebook launched Snapchat Clone Script – Slingshot.
How Can it Help to Grow Your Business?
Snapchat has a completely different and unique content delivery method. It is a real-time messaging application that gives the end-users direct access to things that are happening live. With a new personalized redesign, Snapchat allows you to simplify & separate your communication with friends & other professionals. The new Snapchat design let users view the feed of their friends on the left side of the screen, then comes the camera in middle, and the discover section into the right corner with numerous feeds from the world. Let's say you have an event running live, your users can view it just when it is happening, making them feel a part of it. The content is more authentic, and reliable, thus building the trust factor.
Snapchat allows you to share content privately. Remember those live events where only invitees were allowed? Yes, you can create such groups or events on Snapchat, and make your users feel privileged. Fashion brands have used this mode of growth with Snapchat.
You don't need to build a separate user base; you can simply use the users from other social networks to grow your business. You can grow your business using this social network because not only are your customers on this platform but also using it with increasing rage. So, chances of getting their attention are higher on this medium.
What are the Unique Benefits of Using SnapChat?
Snapchat is basically a medium that allows you to share image/video based messages, which will self-destruct within a time period as specified. You cannot record or keep the images/videos. Why then is this medium so popular among the users? Snapchat has been built on a model that is rooted in engagement. You can keep your users engaged with the snaps, and they can use it effectively.
Among the different user based benefits of Snapchat are the three benefits that mark it as unique and innovative. Firstly, it uses the visual web which is quite popular in the present times. There is a difference between sharing the same content through visuals and using text. You get to engage people better when you are using visuals. It alters the way people interact with visuals and the content.
Secondly, privacy is something that users require even when they are simply chatting or sharing. Most social networks just create an illusion of privacy but don't really deliver it. Snapchat seems to be changing how privacy works. With the self-destruct feature, your users can't save or use the images or videos. There is no saving or forward option available with Snapchat, which benefits the businesses, and users.
This messaging app is available for free and is available across the different platforms- Android, iOS, and Windows. There are no restrictions, and you can easily message your way around with this app.
How to Use it Effectively?(Branding)
You are more than aware of how Snapchat is effective, and the unique benefits associated with it. So, let's move on to understand how it can be used by your brand effectively? Personalization is one of the ways in which you can use this social media tool effectively. You can send out more personalized and effective messages to a select audience, thus improving the strength of your brand and the user's perception. Personalized events can be shared, and one on one interaction is also possible with this brand. Your business can share promotions, a sneak preview of new products or behind the scenes occurrences of your business with the target audience. This will make your brand more authentic, and the trust factor will increase substantially.
You are time bound when you are using Snapchat. It is time sensitive, and you need to have a unique value proposition in order to make your customers engage on this platform with you. Announcing flash sales through this medium is one of the ways you can use this social network effectively. Make your messages simple and easy to recall and the call to action should be compulsive. You will need to be creative if you want to use it effectively. The message should be more specific and targeted.
It is important for businesses aiming to use Snapchat effectively to know their audience, and how they consume Snapchat. That way strategizing would be effective and easy for your business.
How Can SnapChat Increase Your Website Traffic?
You need to be really quick when using Snapchat for your business. It is time bound, and you need to keep your audience engaged and get the call to action within those few seconds.
To increase your website traffic, add special offers in a visual story manner to get them to click and visit your website for more details. The offers should be enticing, and should be attributed to the perfect image.The codes can be placed on the offer, but make sure they have to visit the website to redeem it.
A sneak peek of the product will help build your brand using Snapchat. Make them want to know more when you place that image on this medium. Have a call to action which will get them aboard your website, where they can know more.
The best way to increase traffic is to know what your users use Snapchat for, offer them it in the best possible manner, and get them to visit the website to know more things in detail.
Businesses are maximizing their efforts on building their brands through social media and have been including Snapchat in the strategies lately. If you have been leaving it out, re-strategize to include Snapchat.