Minimal design – who is not a big fan of it? Doing more with less is the thing every developer thinks to do. The best way to improve as a designer is to learn to do again and again.
Doing a great work by taking inspiration from other's work can do wonder. Looking at the work of other's designers can save enough time of yours and you might get some another best idea from it. It wouldn't be wrong to see other's work and does what they have done.
"Over 60% of Internet Searches Take Place on a Mobile Device". There are no surprises, almost every person is browsing the web on their smartphones and tablets. Wi-Fi and big-screen devices are available for people to search anything on-the-go. According to the Google's data of May 2015, more searchers are taken place on mobile devices rather than on desktop and thus, people are relinquishing in-home internet service packages and desktop computers with unlimited cellular data plans.
Average people spending more than 3 hours online using different devices élite attention where more than trillion web pages and millions of mobile apps are competing for your time.
What do all these things mean? Simple, now businesses have to target mobile audience. Thus, it is important for your business website to be compatible with all small devices. Some stats also show that 83% of the #1 search results are mobile-friendly and 77% of search results on page one are mobile-friendly.
It is clear that sites(which are not mobile friendly) are dropping of mobile search results. If you are worried about your target audience, you should think to make your website responsive.
Mobile Websites are the Older Things, Now Is an Era of Mobile Applications
Mobile applications are becoming gradually superior. Previously, applications are performing various functions and now, a single app focuses on one dedicated task. Designing an application, no matter a web app or native application, totally relies on the great UX and UI planning.
These days, user interface plays an important role. It must add all the elements, helping users to interact with an application. Thus, it is quite vital to make it appealing and easily accessible.
What is Minimal UI Design?
Minimal UI Design – it's success depend on how easy to use. Developers have to cogitate the entire user experience when they are developing their UI – consists of every element that users use for interaction with an application.
From, a touch-sensitive display to the virtual keyboard, the UI includes every item that displays on the large screen, including help and error messages. It is important from the user's point-of-view, as it becomes clunky, non-intuitive, users haven't app with them for a long time.
Also Read: Top 10 Mobile App UI/UX Design Trends To Look Upon
Researching is the primary aims for designers to do for determining the best approach for the interface. It would be great to use simple icons for a business app and bright and colorful icons for educational.
What Makes A Minimalistic UI Design A Worthwhile Alternative For App Designers?
Designing minimalist application's UI create an elegant interface that can hold the app user's interest and can easily be accessible by users. There are many different ways to make the minimal user interfaces stand out from others. Let's see some advantages of designing apps with Minimum UI.
· As the minimal app designs are in trend, it helps businesses to stand out of its competitors with excellent functionality and best designs.
· The demand for minimalist designs increases and thus, it is predictable that the trend will continue in the future.
· Design-Led Minimal UI makes sure of more user interactivity and thus, it focuses on the feature-rich app design and intuitive and easily accessible interface.
· Having a simple UI design helps to make a successful application that certainly improve business value and increase profit and sales.
· If you have confusing UI elements, it can ruin the user experience and ultimately, application abandonment. A minimal UI approaches to the design principles of minimum color gradients, typography, no special or extra effects. This results into greater user engagement.
· Mobile app users can easily navigate everything with minimal designs.
Why Is Minimal UI Design Important?
We have seen an increase in the popularity of minimalistic design and now, people are avoiding to use 3D images with textures and shadows, stark approach, etc. We have seen the trend of using minimalistic design remain continuous in 2016.
Now, mobile app development team are emphasizing developing an interface that users will understand immediately. People get more pleasant experience and thus, they are interacting more with it. This results into more sales and ultimately profit. The advantages of Minimal UI Design do not rely on the profit only; it provides many advantages like
· Simple understanding of the purpose of each element
· Navigation becomes easy without any consultation or a user manual
· Screen is not cluttered with unnecessary and puzzling details
· Easier to use, simple to engage
Here, we have pointed out some of the latest designs used in mobile apps. With these examples, we come to know how designers can take advantage of the minimalist approach with great results.
Notinger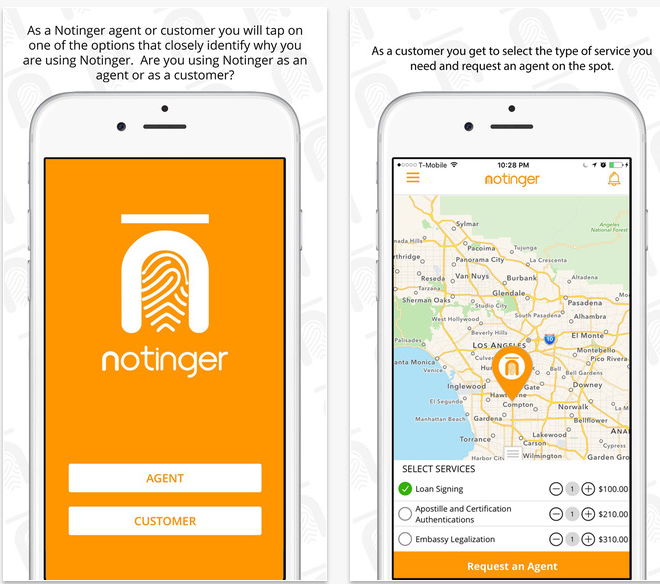 Notinger is a simple live on-demand notary service that enables agents and customers to communicate through the phone. What makes this app beautiful is its simple designed working process –agent can accept/ decline certain jobs with one click. If he accepts, payment will be done. It's a mapping feature is remarkable, it shows the way and distance between agent and users.
Holland Taxi
Holland Taxi is a smart taxi application that books a taxi for everyone. The overall interface is super clean. It's light tones and well-organized elements enhance app features. A super minimalistic way of booking, Holland Taxi, helps you to book and schedule taxi with few clicks.
Foodiini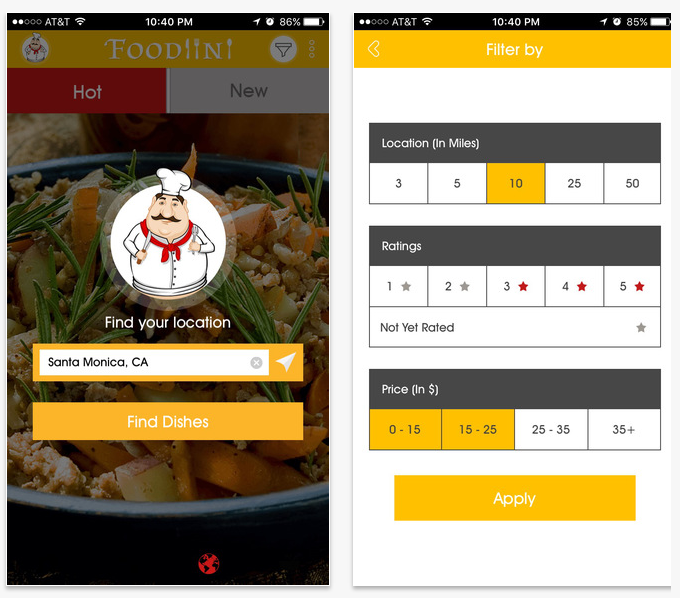 Foodiini's brand colors are reflected throughout its mobile site. It regularly inverts these three core colors, to blend things up for the user. Its icon is proving increasingly popular. Ultra-obvious icons are related to food industry.
DaddyKnowstoo
DaddyKnowstoo has a lot of information to know if you are a daddy. Knowing parenting things are complicated, as there are many things to consider. However, DaddyKnowstoo is well-organized and showcases lots of information in the best manner.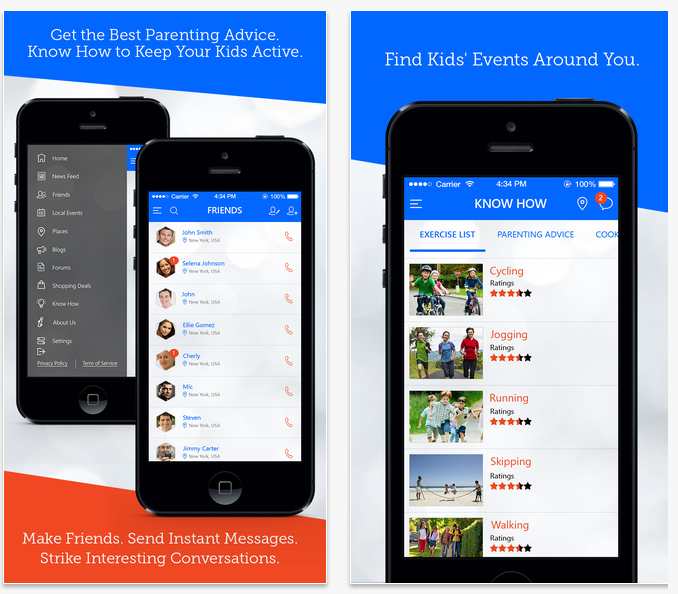 WeedingWhoosh
If a wedding is on the card, WeedingWhoosh can help you find the best things around town. What the app's design did right is created a pink color scheme, which strengthens the romantic nature of marriage events. It's nice to see that the application reflects the real atmosphere of  a wedding.
Hoping that these examples hit the spot if you are working on color schemes, app design, interfaces or typography. If you are inspired by these designs, but unable to design an app by yourself then contact for implementing Design-Led Minimal UI.
This page was last edited on May 27th, 2020, at 6:27.