'Shakespeare will change your life' – Ian McKellen
Are you struggling to read a Shakespeare play? Don't worry. On the Shakespeare's 400th Death Anniversary, a group of actors Derek Jacobi, Ian McKellen, Francis Barber, and Richard Clifford has launched Heuristic Shakespeare app with which the audience understand every line of the playwrights.
Launched in London on 22 April, Heuristic Shakespeare app aims to bring the writer's words to a wider audience by reading and interpreting a Shakespeare play. McKellen argues that reading and interpreting a Shakespeare is the only task for actors, just like reading sheet music is the task for musicians. In both the case, the audience has to hear the final product apart from, reading the behind-the-scenes text.
This new iPad application, Heuristic Shakespeare collects some of the excellent Britain's best Shakespearean actors to make Shakespeare's work more understandable.
Heuristic Shakespeare – 'The Tempest' from johnnydaukes on Vimeo.
How Implementing Such Idea Create Best Educational Apps for Kids and Teachers?
It's true reading Shakespeare at school is a bit difficult for the kids to understand properly. It wasn't the way to be introduced to Shakespeare, as it only comes alive. As a kid or adult, most of the people only understand and enjoy Shakespeare's play on the stage. Not only the Shakespeare's play, there is more influence of technology upon children and education has been immense.
There are many educational applications available at the play store, however, create an educational app like Heuristic Shakespeare making things easier for students to understand. Reading books are often found to be boring for the children while replacing them with fabulous and interesting animations and speech makes learning fun to the core.
How This iOS App Is Unique from Rest of Apps?
Launched by 'The Lord of the Rings' stars McKellen and Richard Loncraine, film director,
I hope you'll enjoy our newly launched Shakespeare app #heuristicshakepearethetempest pic.twitter.com/RMFYjyocgJ

— Ian McKellen (@IanMcKellen) April 22, 2016
Heuristic Shakespeare iPad app has a scrolling text of the full version of a Shakespeare play. Users will see a window of each member of the cast of the script and actors then read the lines directly into the camera. 'The Tempest' is the first plan of this application.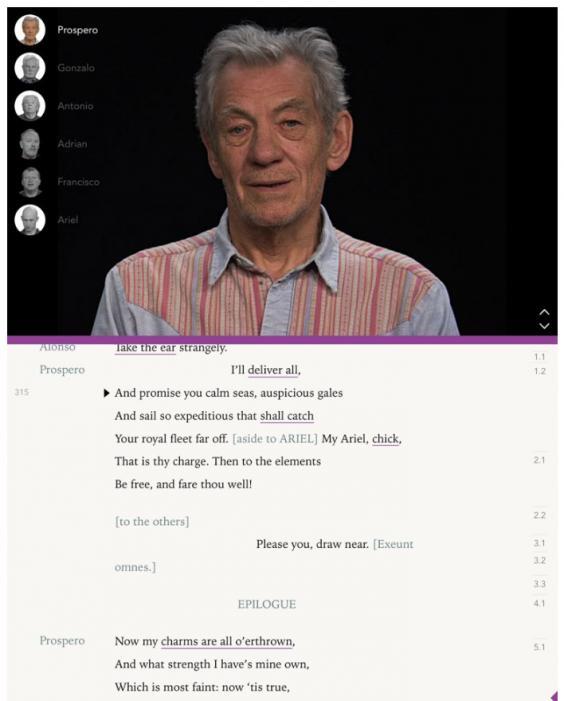 Best of all, a full "play at a glance" with illustrations and summaries, explaining the plot with key quotes and events. This application makes notes, copy and highlight the text so, users can collect, correlate and export later use.
McKellen Said, "Shakespeare's not a pageant. It's not something from the past. He's still relevant because he had this unique genius for understanding us all. It's almost as if Shakespeare invented human beings."
Available on iTunes for $5.99, this application featured 37 Shakespeare's play on the iPad application with additional features like character maps, detailed notes and a scrollable timeline of Shakespeare's life.
How You Create Your Own School App by Adding Some Noteworthy Features?
Don't get surprised when your 10-year old boy can access emails, tweets his thoughts and search his friends on Skype from his phones. Technology is taking over our lives – that's true. Every mature child could download an application about games, educational or anything.
Technology comes with many advantages for the children. A huge collection of educational applications available (often free!) at the App Store, however, it is beneficial for kids learning. Applications can grow and develop kids if it is developed properly with the best features.
One of the most recommended features you should when creating an educational app is to add speech. As kids are not fluent readers, 'Add speech' enables them to hear the pronunciation of the text. It will motivate them to learn and provide support when reading.
We have developed 'Fun and Learn: Handwriting for Kids' app that runs on iPhone and iPad with latest iOS 6.0. This application improves kids' handwriting by allowing kids to make picture/shapes on writing board. Kids love different colors and thus, this app has different color pencils options for handwriting.
When you have any educational app ideas, ensure to add some good music, as kids enjoy music educational app rather than simple application. Whether you want to develop educational apps for high school or for primary school, we have a  team of dedicated mobile app developers, who helps you to create an educational app for iOS and Android platform.