Around 80 million wearables were shipped in 2015 and it is expected that more than 214 million will skyrocket by 2019.
"Wearables" are the fast-growing field and are forcing chipmakers to search out the common ground with the fashion world with accessories like watches. Wearables are also classified as different categories like Smart glasses and headgear, Fitness trackers, Wearable medical devices and Smart clothing and accessories.
No doubt, wearable technology has a long way to go and can be the big thing in the mobility world in future. It would be a wise-step to invest in this technology in its earlier stage.
Is It Essential to Develop Wearable Apps Right Now?
We have seen that the one who started smartphone app development at the early stage were profited the most. The same holds true for wearables app development. The day is not outlying when wearables get much popularity like smartphones and app development for such devices is must.
We are wearable app development company believing in staying ahead of time and encouraging our clients to stay updated with technology. Be it is safety app or health app, we have expertise in conceptualize, design and develop apps for Apple watch.
Tap Help is our latest personal safety app, enabling a user to alert their emergency contacts with just one tap. Tap Help app is used to call 911 in an emergency situation with just 3 simple and quick taps. Interestingly, Tap Help can be connected with Apple Watch to quickly be ready for whatsoever comes user's way.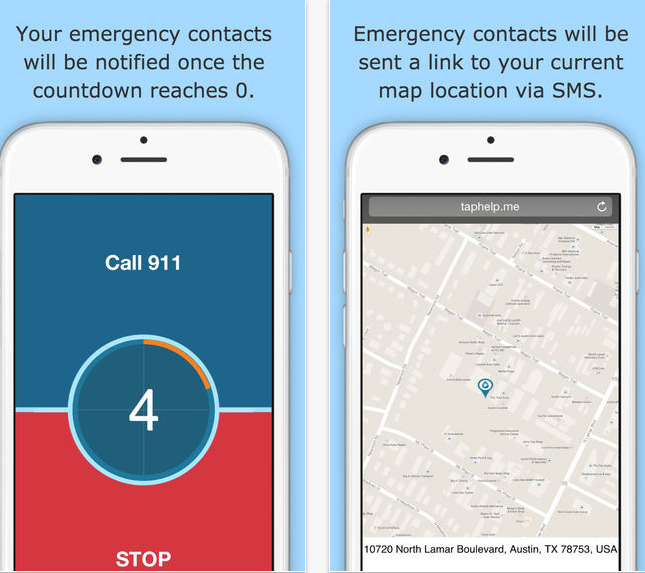 Samsung just announced the Bio-Processor for Wearables
Wearables are made up of Silicon and have sensing technologies. For the Apple Watch, Apple's S1 system (Apple's first) is designed with a custom processor and a wireless charging chip. The Bio-Processor, announced by Samsung, embeds different types of analog-to-digital converters on top of a low-power mobile processing unit.
Mainly, it designed for the wrist-worn wearables, carrying more biosensors. Its apps development is remarkable, as it shows an effort to move towards a sole solution, integrating different chips to enable longer-lasting wearables.
Before Samsung Gear Fit and S introduces on the Galaxy Round, it featured curved displays whereas LG and Motorola created round displays. With this, we can assume that the next development will be a near bezel-free OLED module for smartwatches.
Are Developers Ready for Wearable Technology App Development?
There are many manufacturers like Apple, Intel, LG, Samsung, and Microsoft, integrating supply chain and becoming the champion of wearables. Now, developers have to be ready to develop apps for wearable devices to make mobile technology more innovative.
In 2016, wearable finally is the part of the mobile family and get a respect they deserve. In this year, people become more familiar with the wearable technology, as they are going to revealing an entire set of capabilities that they suppose from the smart devices.  
Convert Your Existing Apps to Wearable Compatible
Get your users leverage your existing app's features on wearable devices. Make a smart move with us and convert your existing application a wearable compatible. We do take your iOS apps to the watchOS 2 or develop the native watchOS 2 app.