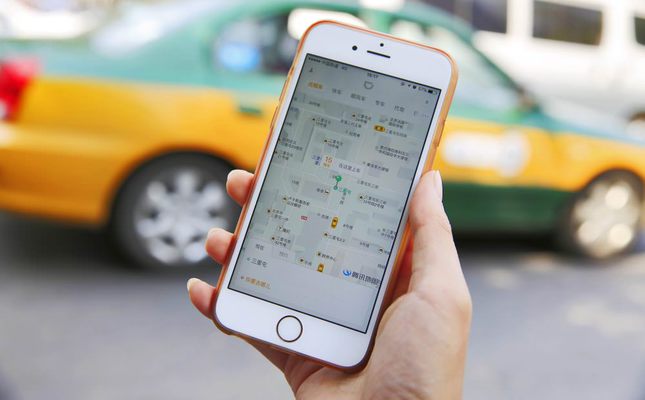 Didi Chuxing (Popularly known as Uber for China) Chinese car rental services mobile app, setting new volume for the startup industry, with the recent billion-dollar-plus funding rounds routine.
Raised with $7.3 billion in its latest round of funding, includes $4.5 billion from new and existing investors, it battles to keep away Uber's hike into China.
According to the company, China Merchants Bank (600036.SS) has confirmed to become the main planner for a syndicated loan facility to Didi of up to $2.5 billion. About $300 million of the long-term debt investment is added by the China Life Insurance Co. Ltd (601628.SS).
The funding is used by Didi for technology upgrades, big data research, operations, developing new products, and exploring new lines of business to expand its car rental services in markets abroad. The latest round of funding takes in $600 million from China Life and $1 billion from Apple Inc (AAPL.O).
Now, the company is valued at more than $25 billion after this funding round. And, it has 10.5 billion in disposable funds whereas Uber [UBER.UL] has $11 billion.
As of March end, the company emerged as the clear leader with over 85.3% of all online car rental service orders in the country being booked through its application, followed by Uber and Yidao Yongche and Shenzhou Zhuanche.
Uber China is also conducting an independent fundraising campaign, but there are no details available about amount and investors. The senior vice president of Uber China – Liu Zhen, said that the company had sufficient capital and fundraising was a not a primary concern. Instead, "how to attract customers, increase the numbers of drivers and develop more products were essential things."
Uber and Didi Are Making Billion-Dollar-Plus Funding Rounds Routine
Car Rental Service providers, Didi, and Uber are sharing big investors, who are backing both companies. Uber, the leading car rental service provider in the United States and Didi Chuxing, a private vehicle ride-hailing company, are linked through a shared investor.
The chief economist at Manhattan Venture Partners said, "it's very unusual to allow the same parties to invest and get information rights of sworn mortal enemies. But then again, it's also not common to raise $14 billion as a seven-year-old pre-IPO company."
On another side, Didi and its Chinese investors are helping Uber's rivals, including Lyft. Uber will not be comfortable to permit its investors to have carte blanche access to sensitive information where that information could find its way to Didi.
Didi Chuxing has acquired 99, which is Brazil's popular ride-hailing service provider. This latest deal will help China-based ride-sharing service provider – DiDi to further expedite the market growth in Latin America region and provide additional transportation choices to the local citizens.
Last year, Didi made a substantial move in Brazil when it invested over $100M to buy a stake in 99, which is a local competitor against Uber in the ride-sharing sector. Before Didi's investment in January'17, 99 had raised around $240M funding from 11 investors in Brazil. Over the whole year, both 99 and DiDi worked together into the areas like technology, product innovation, and market development in Brazil. Currently, Didi is getting a huge $4B investment of its own, which shows that Didi is ready to expand in the Latin American region.
According to an official press release by Didi Chuxing, CHENG Wei – Founder and CEO of DiDi said, "The success that founders and team of 99 have achieved in Brazil embody the very spirit of entrepreneurship and innovation in the Latin American region. Building on the deep trust between our two teams, this new level of integration will bring to the region more convenient, value-added mobility services."
Do you want to develop an app like Uber, Didi, Lyft?
Don't wait there was only Uber China before Didi, but they believe in their idea and now known as Uber for China and making billion dollar round of funding. See our service uber app clone development and create your own app like Didi and Uber.