A new feature for Android, Instant Apps launched by Google at its I/O developer conference.
All thanks to deep links that allow Android users to use apps from the link without having to download an app from the Play Store. It's an excellent way for single purpose application like pay for paying at a museum, gadgets purchase, etc. where you don't want to deal with app again.
Built by experienced Android developers, Android Instant app uses users' mobile device, including sensors, GPS, camera to connect with the real world. These applications are developed with smooth animations and Material Design, running at 60 frames per second. They use access for identity and making payment to provide remarkable experience.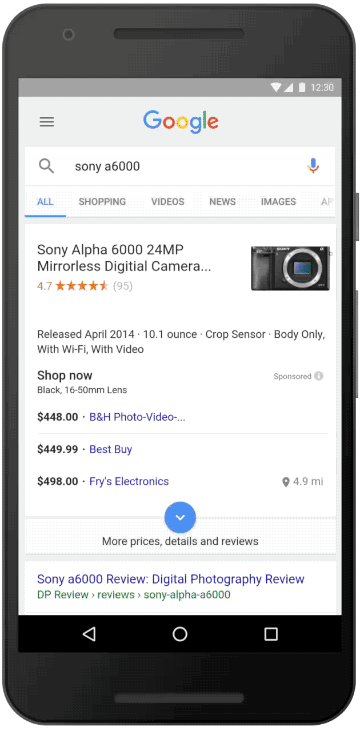 However, Google developers promise to bring users into their applications quickly and easily. Users can click on a link with the web to land on a web page. This entire process takes one click and a few seconds. It should be easier for users to access a collection of applications and developers can reach to more people.
Instant App Features You Would Love
Instant Applications Run without Installing Them On Your Device.

Developed On Google Play Services and thus, users take advantage of Google Play services features like identity, payments, location, and Firebase

Access Apps from anywhere like search, messaging, social media, and other deep links

Compatible with Most Android devices running Android 4.1+ (API Level 16) or higher with Google Play services.
How Does Google Make It Possible for Its User to Access a Wide Collection of Apps?
How do Developers Reach More User?
How to make your Instant App?
Answers to all, Google has shared a preview of its new project, Instant App that change how user experience Android apps. For android app developers, they won't require building android app separately. It uses the same Android APIs, same project and source code. They just have to use existing app to Develop Instant Apps on Android with the same functionality.
Developers only have to spend one day to structure an app. Once developers 'modularize', Google Play downloads only the needed parts to show to the users. And, when developer upgrade the app, it shows to over a billion of Android users.
It's a big change and thus, it takes some time to develop an app using Instant App. Google has been working with some set of partners to help refine the experience that includes developers like B&H Photo, Hotel Tonight, Zumper, BuzzFeed, Medium, and Disney.
How Google Instant Apps Are the Game Changer?
How it Increases ROI of eCommerce Businesses like eBay and Amazon?
Increasing an app return on investment (ROI) happens when you minimize steps of the purchasing process. Especially for an eCommerce app like Amazon and eBay, Android Instant Apps are beneficial, as it shows the exact product that users are searching through Google, or get through messages, social media, and other deep links.
Android Instant Apps enable users to view just some part of an app and they can save space on their phone's storage and reduce mobile data usage. Importantly, Instant Android app relies on the Internet speed rather than hardware. Having a lot of advantages attract users to move towards Instant Google Apps rather than downloading an app for purchase. So, it's wise to upgrade your existing app to instant app to grab users' attention and ultimately increase ROI.
You can hire android developers as they only need to maintain one project with one source tree. Google has mentioned that interested developers in upgrading their apps can visit g.co/Instantapps and our android app developers are already participate and exctited for the new simple solution. Let us know if you are interested for Android App Development.
You may also like,
This page was last edited on May 22nd, 2020, at 6:17.