Some of the Social Network and 3rd Party APIs we have integrated:
Facebook API, OpenGraph & Twitter API:
Space-O Technologies has integrated numerous social network third-party APIs including those for Facebook, and Twitter. An example of what we can do for you can be seen in the GoBeyond App.
The GoBeyond App, is an inspirational athletic app available on social media which allows users to earn badges and points, through Facebook and Twitter. Users can also share their progress over these same social networks.
The user's activities are posted on their Facebook wall and they are allowed to interact with other athletes using GoBeyond, by viewing each other's profiles. The app also encourages others to join—therefore increasing the downloads and making the app use consistent.
Tumblr:
We have also responded to several clients request for integrating Tumblr into apps—mostly photo & video apps. For example…
Foursquare, Yelp, and OpenTable:
Nearly any app related to the food or restaurant industry will have one of the following APIs: Foursquare, Yelp, or OpenTable. We have integrated these popular APIs with an app called LOSO.
Instagram & Flickr API:
Google+ integration was primarily for gaming purposes, while photo and content sharing was the goal for integrating Instagram and Flickr.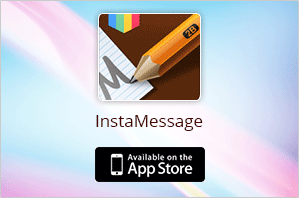 MMS iOS API:
MMS iOS API is a fun app we thoroughly enjoyed developing and meeting the challenges to create moving photos that can be shared via MMS.
Dropbox API:
Dropbox Sync API for mobile app developers not only allows apps to work with cloud-based file sharing, but essentially simplifies the process of integrating Dropbox storage into apps, and we have integrated Dropbox API in the following apps:
SMS API:
We have used Twilio SMS API in AppGuardian as well as other projects. We have also integrated Clickatell and MediaSMS SMS API in an application for another trusted client whose identity cannot be revealed due to the NDA.
YouTube API:
We have integrated YouTube APIs into two projects—Divveo and Carenga. They are easy to integrate and use.
LinkedIn API:
We have used the LinkedIn API solely for testing and checking feasibility, but we are planning to use this API for a new project currently under development.
Spotify API:
Another great platform and API is Spotify. Spotify is something you might want to integrate when the app is related to music or entertainment. It allows the users to download their favorite music, even offline. We are currently developing a mobile app that will use the Spotify API and will update the URL once the app is published on AppStore.
Picasa API:
We never got a chance or request to work on this API, but technically this is feasible. We are confident that we can integrate it, if required.
Vimeo API:
Vimeo API is another good API for playing videos. We have integrated it into apps without difficulty.
iTunes API & RSS Feeds:
We did an extensive research on iTunes APIs and helped one of our clients build a Software-As-A-Service (SaaS). Check our portfolio:
Google Places/Maps API:
We have successfully used Google Places/Maps API in a number of different projects with geocoding. Some of the projects we have done include the Parking NYC project, Trackster App, and RideMatch.
Todoist.com API:
We have not used this API in live apps, but did research about it some time ago when one of our clients was planning to build an app using these services.
Basecamp API:
We repeatedly use Basecamp for our project management and collaboration and we are currently working on a mobile app for sending notifications to our clients, about their project status, for which we are using this API.
Custom APIs:
We have also designed hundreds of apps using Custom APIs that are hosted on Microsoft or LAMP servers and use different technologies as per clients' requirements. Read the case study .
If this is what your business needs, we will be happy to do the same for you, as well and provide you with free consultation and no obligation cost estimates .